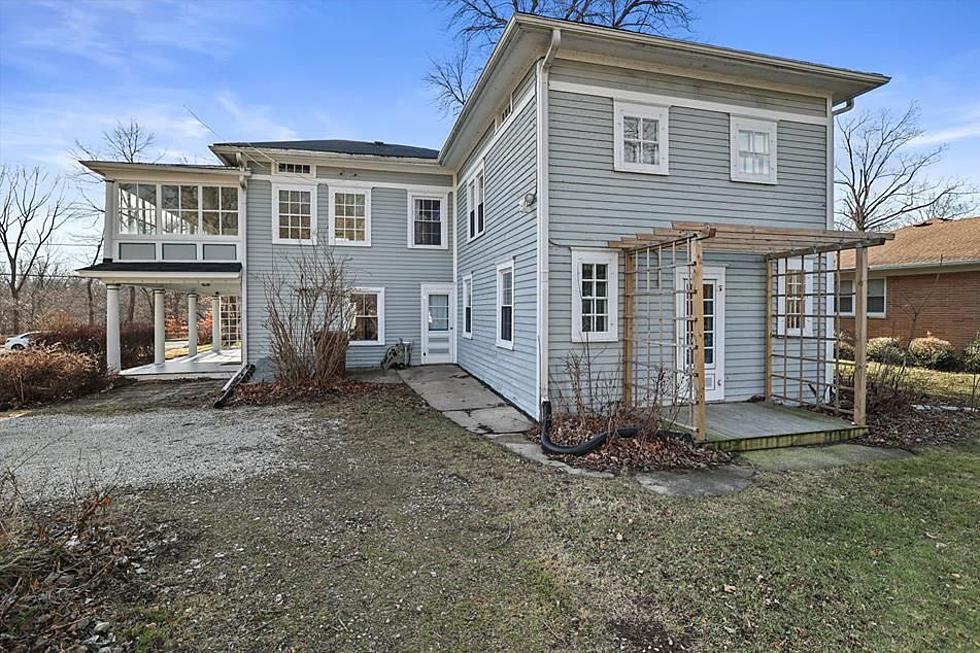 Gorgeous Wisconsin Home For Sale Has a Bathroom With Three Toilets
Mahler Sotheby's International Realty
Need a place to live, where you can stretch out and have enough room for the entire family?
Well, if you live in Illinois or Wisconsin, have I got the place for you, especially if you don't mind sharing a toilet.
I take that back. Actually, you won't be sharing a toilet but sharing a room in which not just one or two but three toilets are actually housed.
You read that right, three toilets in one bathroom.
When I noticed that there were three in one room and the listing had mentioned three bathrooms I had to check to see if there was only one bathroom with three toilets.
I was relieved to find out there's an extra couple of bathrooms for those that might be a bit pee-shy.
The rest of the house looks really good, I just can't wrap my head around the toilets. It's listed for nearly a half-million dollars at $450,000 by Mahler Sotheby's International Realty.
There are six bedrooms in the house overall and I can't get over the beauty of the home in its entirety.
The home is rich with history and charm that has been maintained throughout even as modern touches have been added. Spacious rooms are warmed by hardwood floors and beamed ceilings and the living areas extend onto the large screened porch and covered patio below. Most of the interior has been restored, with the kitchens and bathrooms getting major updates - new plumbing, electrical, fixtures, appliances, etc.
Plumbing? I can't get over it. The toilets. The three toilets in one bathroom. Not one mention.
See it for yourself. You can book a showing now. This three toilet, one bathroom home is located at 300 Hawthorne Avenue in South Milwaukee, Wisconsin.
Take a virtual look at the home below. Picture 26 is the three toilet bathroom.
Gorgeous Wisconsin Home for Sale Has a Bathroom With Three Toilets
If your dream includes a bathroom with three toilets, look no further.
One-of-a-Kind $1M Illinois Home For Sale With a Huge Tree Branch Bedroom
There's a million-dollar home for sale in Naperville, Illinois complete with a massive tree branch bedroom.