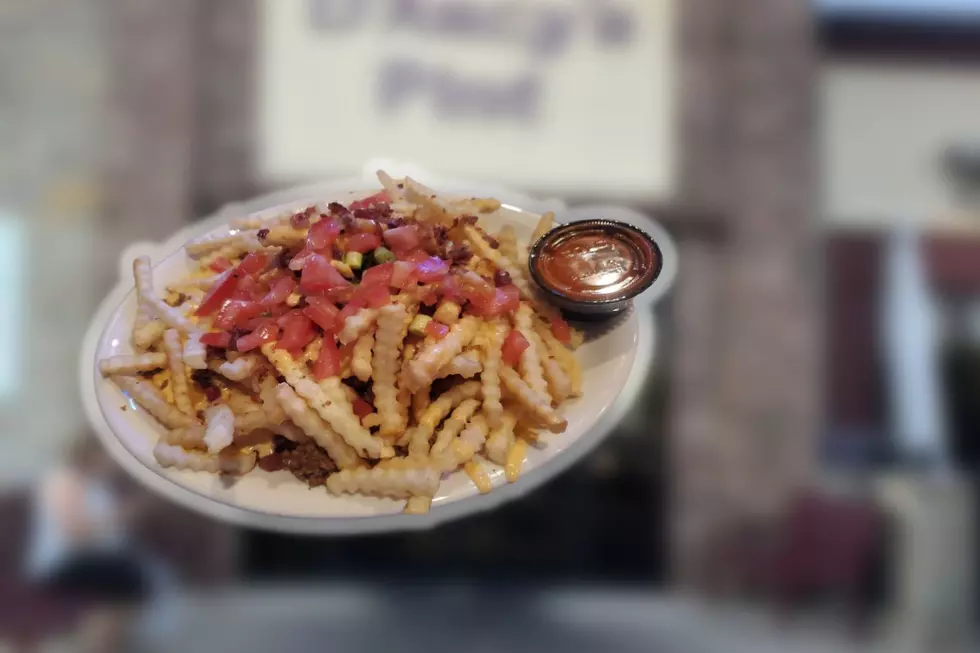 Here's the Best Place to Eat Illinois' Most Famous Sandwich
Michael S., Katie H., via Yelp
When I think of food in Illinois, I consider pizza, Italian beef, hot dogs, and burgers.
Some of the best of each of those categories can be found within The Land of Lincoln.
I've got to be honest with you here, when I saw this yesterday from Insider, an article called The Most Famous Local Sandwich From Every State, I fully thought it would be an Italian beef.
Then again, I wondered if Insider was going to go the "hot dog is a sandwich" route and surprise us all.
They did, but it wasn't because they said a hot dog was the best sandwich in Illinois, nope.
They think a Horseshoe is Illinois' "most famous" sandwich.
Say what?
Illinois is known for an open-faced sandwich called the Horseshoe, made with thick-sliced toasted bread, your choice of meat, and topped with french fries and a secret cheese sauce.
What if I told you I never ate a Horseshoe Sandwich in my life?
Maybe it's because I didn't grow up in its place of origin, Springfield.
Even a quick Google search in an attempt to find the greatest Horseshoe Sandwich in Illinois took me to a Yelp list featuring Springfield restaurants.
Apparently, the best place to find one in our state's capital is at D'arcy's Pint where Chris E. on Yelp said "You're visiting Springfield and you want a horseshoe?! This is the spot."
However, Kimberly P. said, "If this is in fact the best horseshoe in town, I don't like horseshoes."
I don't know how to feel about horseshoe sandwiches. Personally, they look like they might be kind of a mess, and considering it's an actual "sandwich" how do you pick it up?
Anyway, if you want to try our "most famous sandwich," D'Arcy's Pint is located at 661 West Stanford Avenue in Springfield.
Outrageous Burgers & Bloody Marys at This Wisconsin Pub and Grill
If a tasty burger and a giant Bloody Mary sound like a perfect meal, this popular Wisconsin pub and grill is a bit of Heaven on Earth. You better bring friends!
Amazing Southern Wisconsin Restaurants Featured on the Food Network
Wouldn't it be the absolute best if tomorrow started with someone saying to you, "you are fantastic on so many levels." How's that sound?