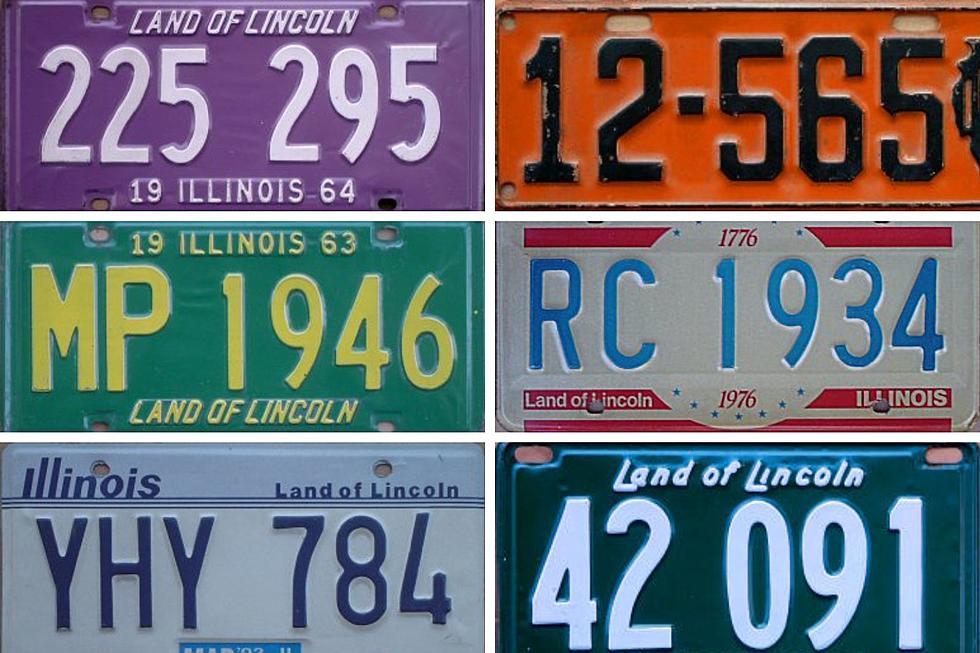 Take a Look at What Illinois License Plates Looked Like the Year You Were Born
Ricksplates.com, canva
For a long time, Illinois had the worst-looking license plates in the country. And it didn't take long before the color started falling off. It wasn't always this way.
Illinois License Plates
I'm not an Illinois native, I was born and raised in Wisconsin, but I've lived here for quite a while now. I've been the owner of an Illinois license plate now since 1995. I despise how much it cost to renew them, but I just found out that there are actually a number of states that pay way more for renewal fees than Illinois residents.
In Illinois, we now pay $151 for license plate renewal, I don't hate how much we have to pay any less now knowing that there are 3 states that pay over $200. North Dakota residents have the joy of kicking in a whopping $274 to renew their license plates. That's ridiculous.
Quick American License Plate History Lesson
New York residents were the first to be asked to register their vehicles in 1901, and they had to make their own license plates. Massachusetts residents were the first to be required to slap plates on their vehicles in 1903.
RELATED: Illinois Driver Tries To Outsmart Cops With Hilarious License Plate Hack
In 1928, Idaho plates were the first to feature a slogan. That slogan was "Idaho Potatoes." Three years later, in 1931, Pennsylvania was the first state to issue personalized vanity plates. All you could do then was put your initials on the plate. AAA has more license plate facts you didn't know.
RELATED: How Long Will it Take You to Figure Out This Illinois License Plate?
What Illinois License Plates Looked Like the Year You Were Born
Take a look at the history of Illinois license plates. This photo gallery includes every plate used in the Land of Lincoln from 1911 to 2023.