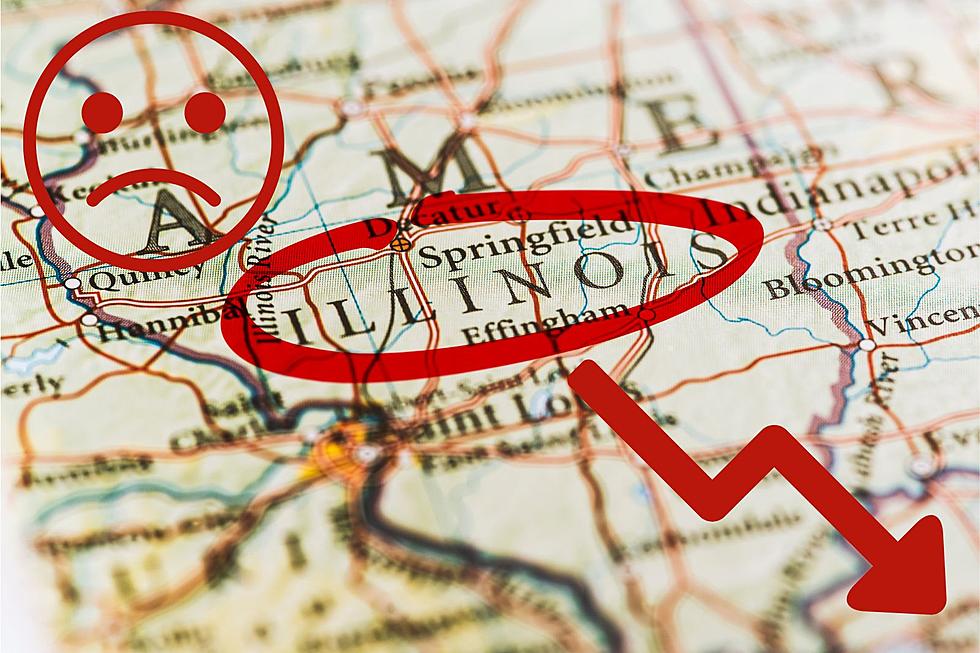 How Illinois Finished Near Bottom of 'Best States' List from U.S. News
Canva
The moment I saw the US News & World Report headline, 'Best States Ranking', my first thought was this can't be good for Illinois. It could be worse, though.
Some Real Talk About Illinois
There are some days I really question why I've lived in Illinois as long as I have, saying often,
it would be so much nicer if we lived in...
Joy can be derived from many things in many places, day after day, repeatedly, and that joy can help us build tolerance for living in places we wish were better. I love the life I've built in Illinois but I sure wish some critical things about my state would improve.
If you asked most residents of Illinois how they feel about the 8 different factors that determined how Illinois ranked on this 'Best States' list, I believe they're the exact reasons why we're running out of tolerance. and people are moving out of state at such a high rate.
DID YOU KNOW: Someone Moves Out Of Illinois Every 4 Minutes, 18 Seconds
U.S. News and World Report compiled data for their rankings from 8 different categories.
Crime & Corrections
Education
Healthcare
Natural Environment
Economy
Fiscal Stability
Infrastructure
Opportunity
I mean, my goodness, how could Illinois be in the upper half of the rankings?
Our neighbors to the north, Wisconsin, are ranked #8. In fact, pretty much every Midwestern state finished ahead of Illinois, except Michigan, which ranked #41.
Illinois is the 36th Best State
https://www.usnews.com/news/best-states/rankings
Crime & Corrections - #12 (Loisianna #50/New Hampshire #1)
Education - #12 (New Mexico #50/Florida #1)
Healthcare - #28 (West Virginia #50/Hawaii #1)
Natural Environment - #38 (Indiana #50/Hawaii #1)
Economy - #39 (Loisianna #50/Utah #1)
Fiscal Stability - #50 (Utah #1)
Infrastructure - #19 (West Virginia #50/Minnesota #1)
Opportunity - #35 (California #50/New Hampshire #1)
RELATED: 20 Hidden Gem Spots from Across Illinois You Must Visit
Utah is Ranked #1 Best State
The rest of the top were Washington, Idaho, Nebraska, and at #5, Minnesota. To take a closer look at the entire list from U.S. News and World Report, click HERE.
If you're the type that loves a deep dive into the data and methodology, you should click HERE.
The 25 Most Dangerous Towns in Illinois
According to statistics from the FBI, these are the 25 most dangerous towns in Illinois