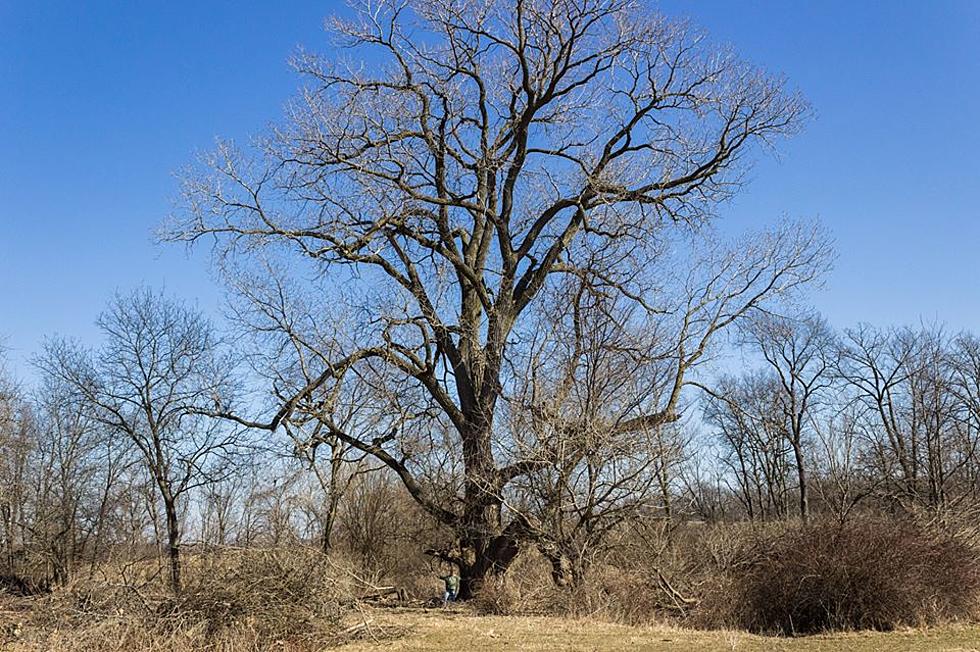 Illinois' Biggest Tree Is Just A Short Drive From Rockford
Byron Forest Preserve via Facebook
Mount Morris now has what many small towns around the country have, a roadside "Biggest_______" attraction.
At the base of Bald Hill sits said tree. Illinois biggest tree is an eastern cottonwood believed to be over 100 years old. At 122 feet high and 28.5 feet in circumference, this tree is taller and thicker at the base than the Byron water tower that's just southeast of Mount Morris.
According to the Rockford Register Star, it's not just the biggest eastern cottonwood, it's the biggest tree of the more than 183 native tree species in all 102 Illinois counties.
From Byron Forest Preserve's Facebook page:
Come see the biggest tree in the state
Bald Hill Prairie Preserve Grand Opening and Arbor Day Celebration
April 28th - 9am-2pm - Free admission
Bald Hill Preserve, 5502 N. Silver Creek Rd., Mt. Morris, Illinois
Along with seeing the new Big Tree Champion for the State of Illinois, there will be hay rides, prairie hikes, history, geology, and archaeology stations, and many family-friendly activities. Free event for everyone,we
The biggest tree in the world can be found in California's Sequoia National Park. The tree, known as "General Sherman" is 274.9 feet tall with a circumference of 79 feet.