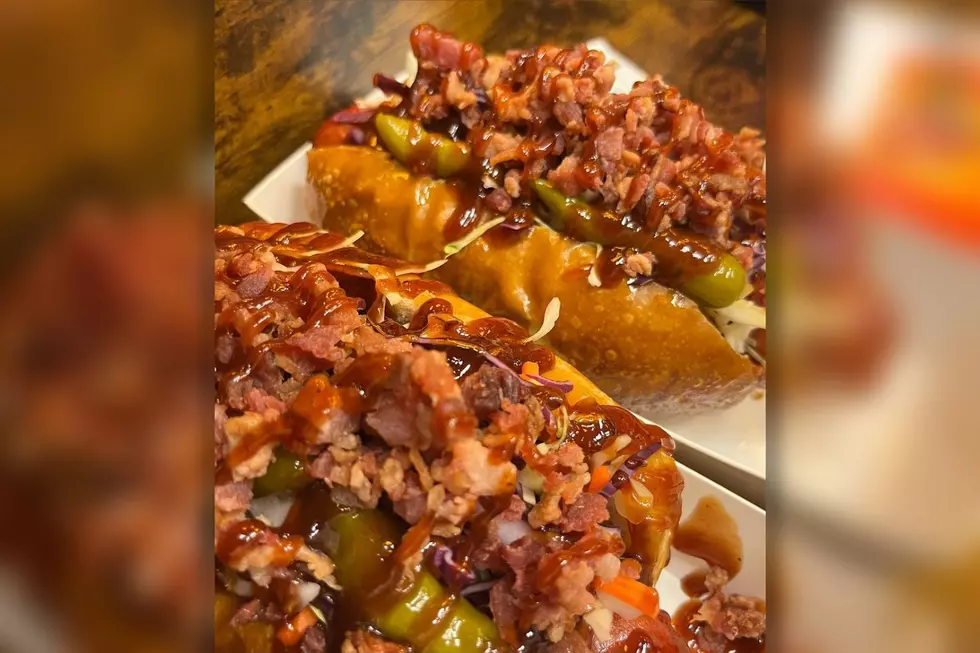 Unusual Illinois Hot Dog Dubbed One of Best in US
The Hot Dog Box Facebook
A survey recently named the 13 Best Hot Dogs in America and a rather unconventional Illinois hot dog made the list. Have you had this dog yet?
Is Chicago Style the Best Hot Dog in America?
You'd have difficulty in most Illinois rooms finding someone who doesn't believe the true Chicago-style hot dog, to be the supreme hot dog in the U.S. Just the fun of making your own authentic Chicago dog is where most of the joy is found.
Would you believe that the iconic Chicago dog is not one of the best in the US? That's the news coming from NBC Chicago.
Tasting Table's list of "13 Best Hot Dogs in America" was just published and one very UN- Chicago-style hot dog from Illinois made the list. I wouldn't call it completely UN-City of Chicago though, because this hot dog is made with ingredients that Chicago is also pretty well-known for, like steak and BBQ.
That's exactly what customers are raving about when getting the Bronzeville Bourbon Steak Dog from the NEW home of one of America's best hot dogs,
The Hot Dog Box
Everything I read about this place gets me excited. When you visit their Facebook page, the first two sentences touch me emotionally.
A Father & Daugther Duo. Home Of The Filet Mignon Steak Dog
Let me show you what these two awesome humans are doing inside their restaurant located at 4020 N. Milwaukee Ave in Chicago. This place most definitely is one must-have hot dog experience.
The Bronzeville Bourbon Steak Dog
What you're looking at above, besides being the hot dog you can't wait to have, I'll bet you're now wondering what it tastes like. Here's what is piled so beautifully on that steak dog:
Bourbon barbecue sauce, on top of hickory-smoked bacon, on top of a cabbage and carrot medley, and all loaded into a big pretzel bun.
While I wish very much that I lived closer to The Hot Dog Box, it's probably good that I don't, because how could you not get one of these almost every day?
It would not be a bad idea to see the other 12 hot dogs that made Tasting Table's list of the "Best in the US", because you never know where you'll be traveling to next.
Here's your mission - Next time you're in Chicago, you have to get started on devouring, I mean crossing off items on the list below. Hot Dog Box is just ONE of the 5 hot dog experiences in Chicago you must have.
5 'Must-Have' Chicago Hot Dog Experiences That Will Change Your Life
One look at these five Chicago hot dog spots and you will start to feel something move inside you. That's your hunger. Come eat and your life will never be the same.