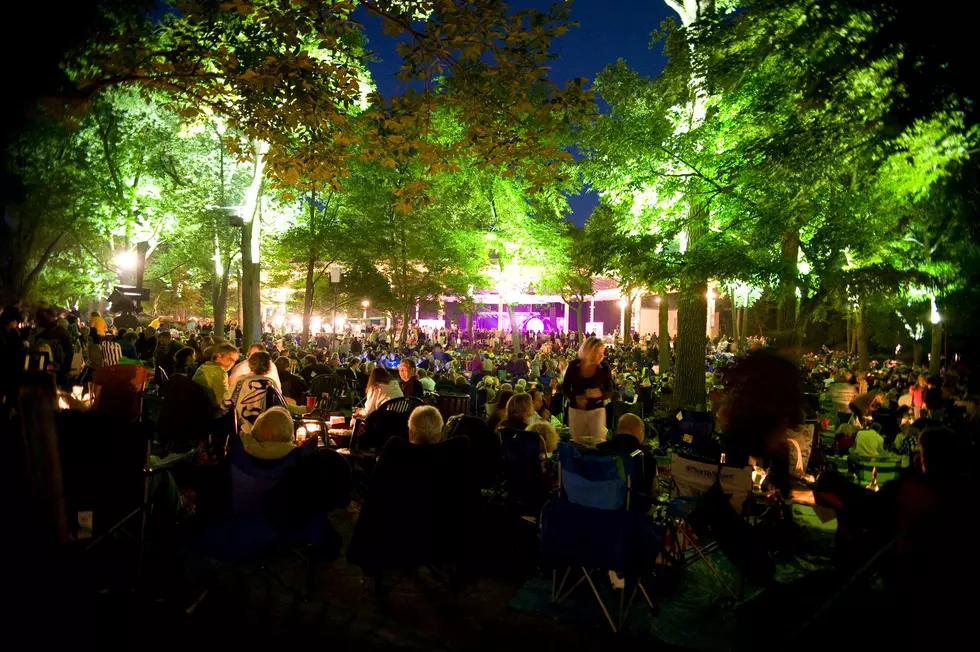 Illinois' Ravina Festival Announced 2021 Concert Lineup with Extra Bonus
Ravinia via Facebook
A few weeks ago, it was announced that concerts at Ravinia were returning. Now, we finally get to see who's playing. Plus, they've added a little something extra.
There is pretty much nothing that I love more than going to concerts. Live music at Ravinia is an extra special experience. You can choose how you'd like to enjoy a show; siting in the grass with all your drinks and snacks, or a reserved seat inside the amphitheater. I've been to shows at this venue several times and it never disappoints. Well, there is one thing that does, but Ravinia officials are doing something about it, and we'll get that in a moment.
Who is playing Ravinia Festival in 2021?
The 85th Ravinia concert season begins July 1 and runs through September 26. The 2021 season includes 64 different musical acts.
Willie Nelson, Train, Collective Soul, Better Than Ezra, Tonic, Brian McKnight, Ben Folds and more.
Tickets for 2021 performances will go on sale in two phases. Tickets for the general public will go on sale on Ravinia's website, ravinia.org, on June 16 for concerts between July 1 and August 15, and on July 21 for concerts after August 15.
Ravinia's Extra Bonus for 2021
If you've never been to Ravinia, it is located at 418 Sheridan Road in Highland Park. It's a beautiful spot, good area to gawk at some expensive houses, but it can also be a nightmare to find a parking spot. This year, all Metra trains on the Union Pacific North line will honor Ravinia tickets as train fares; show your concert e-ticket for a free train ride to and from the park on concert days.
The 100 Best Places to Live in the Midwest
Steve Shannon is host of The Steve Shannon Show on 97ZOK. On the air weekday mornings from 6 to 10 a.m. and a special 'Rewind' show, featuring favorite moments from previous shows, on Saturday mornings from 5 to 7 a.m.. Follow him on Twitter, Instagram, and like his page on Facebook.