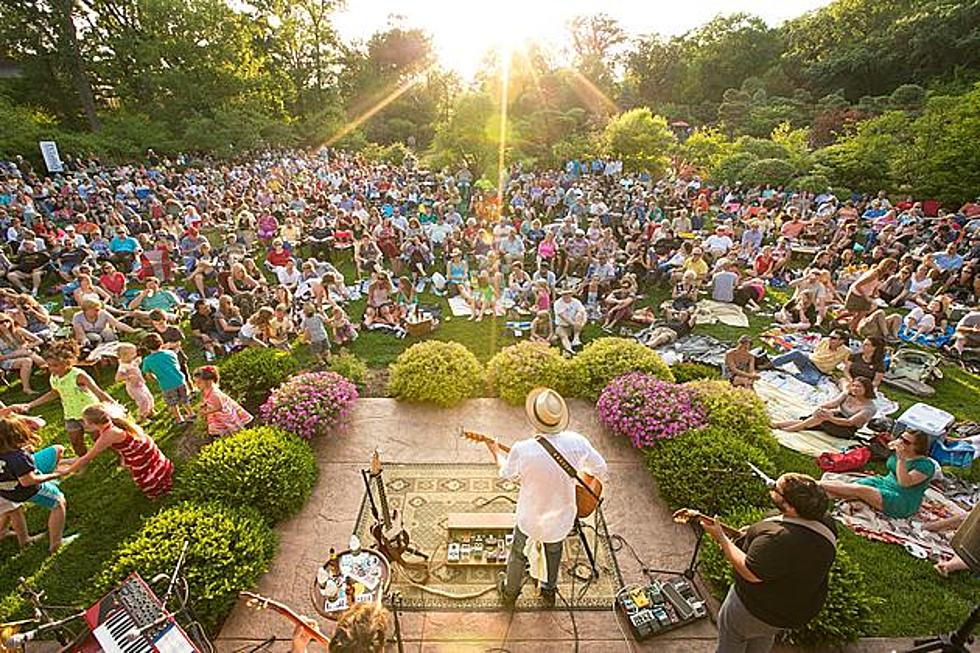 Gorgeous Nights, Live Music, & Delicious Food at Popular Illinois Gardens
Anderson Japanese Gardens via Facebook
Who's ready for summer nights filled with good vibes, great company, incredible music, and delicious food with a beautiful outdoor setting in Illinois?
I've always been that type of person to stay home during the week.  If I have to go to work the next day, I'm normally going to stay home.  There's only one thing that will really get me out of the house on a weekday...
Gorgeous Nights, Live Music, & Delicious Food at Tuesday Evening in the Gardens
Starting Tuesday, May 30th at Anderson Japanese Gardens, grab your blankets, lawn chairs, a giant picnic basket with all your favorite snacks, and enjoy a beautiful night out with friends and fam!
The Anderson Japanese Gardens just announced the concert schedule for 2023 that kicks off Tuesday, May 30th and goes through Tuesday, August 29th.
The first concert of the season:
Headliner: Greg Koch Ft. The Koch Marshall Trio (starts at 6:30pm)
Opening: Stephen Hull Experience (5:45pm)
Here's all the info you're looking for:
"Free admission for Premium Garden Members. Cost of regular garden admission for basic and non-members.
Parking lots fill early. Off-site parking located at the UIC College of Medicine. Complimentary shuttle service to and from Visitors Center.
Food and beverage available for purchase. Carry-in picnic food welcome. No carry-in beverages (water allowed)." [AJG]
So, mark your calendars this summer and get ready for nights full of good vibes and wonderful company with friends.  It'll be an amazing time at the Gardens - can't wait to see you there!
98 Photos From The Beautiful Anderson Japanese Gardens
Anderson Japanese Gardens, Rockford, scenic
On The Waterfront and 9 Other Former Rockfordish Events Ranked