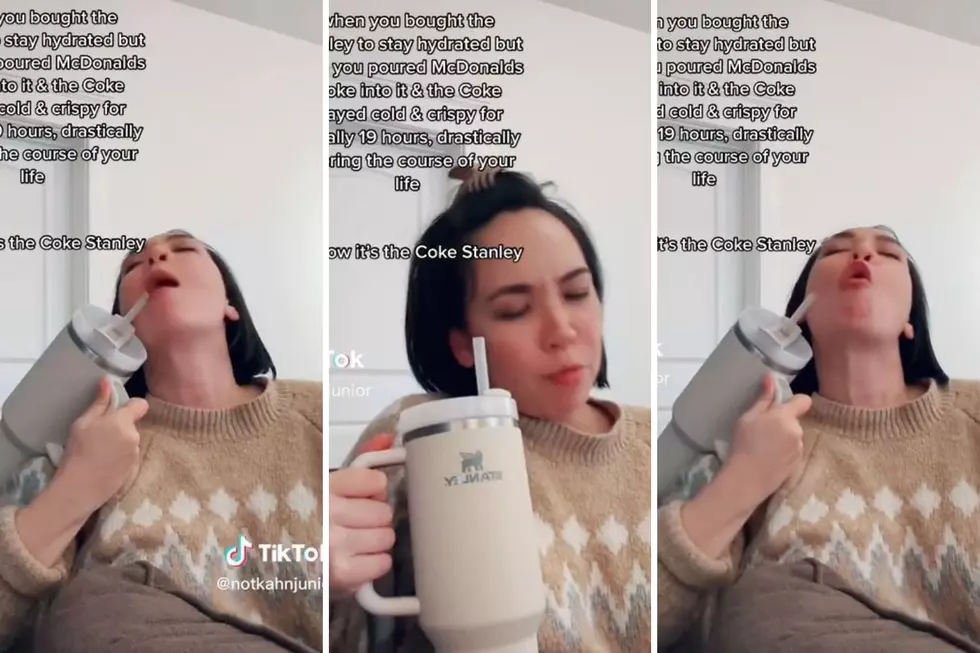 Illinois TikToker's Hack To Keep McDonald's Drinks Extra Crispy
TikTok
We all have our favorite fast food spots to get a quick drink to quench our thirst.  If you're a McDonald's fan, you know their Coke is top tier.
If it's not spicy hitting the back of my throat, I don't want it!
My sister is pretty popular on TikTok for a series she created about consensual doxxing.  Just a few days ago, she went off the beaten path and posted a video about how she keeps a McDonald's Coke extra crispy throughout her day.
Read More: Midwestern Man Accidently Given $5000 With McDonald's Order 
After racking up over 2 million views, this life hack will change the way you drink fast food beverages now.  Trust me, you wanna watch the video.
Oh, and McDonald's actually commented on the video saying,
In the video my sister writes,
"When you bought the Stanley to stay hydrated but then you poured McDonald's coke into it & the Coke stayed cold & crispier for literally 19 hours, drastically altering the course of your life. So now it's the Coke Stanley"
Take a look:
Related: Illinois Woman's TikTok Series Proves Nobody is Safe Online
You know the feeling.  Right when you get your drink, that first sip hits the back of your throat like a freight train.  That's how I want it to go down every single time!
So you're telling me if I just buy a stainless steel thermos and put my favorite pop in it... it'll stay extra crackly for nearly 19 hours?  I might have to test this out for myself.
Read More: Illinois Culver's Fans: Big Beverage Change To The Menu 
Well, it's just more of a reason for me to make a stop at McDonald's and have a cheat day. Water can wait, right?  Absolutely.
25 Famous People From Rockford
40 Famous Actresses You Probably Didn't Know Were Born in Illinois
From guest-starring roles to Academy Award winners, Illinois has its fair share of famed actresses.