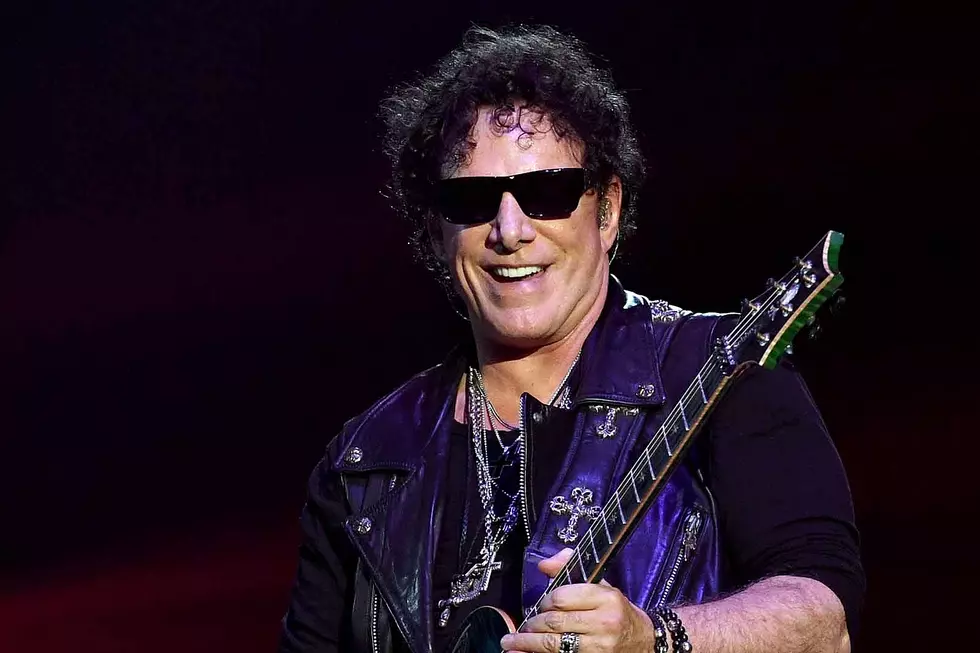 Instant Goosebumps Video. Chicago, Singing Along to Journey is Incredible!
Ethan Miller, Getty Images
Lollapalooza made it's return to Chicago over the weekend, and a CLASSIC ROCK artist, stole the show...I mean stole the FESTIVAL!
When they announced that Journey was playing "Lolla," some laughed at why the older band was added to this mostly "new" and "hip" type music fest. The band doesn't have face tattoos and use auto tune to sing...No one will go see this! You stand corrected, don't you kids. Journey RULES!
With decades of iconic sing-a-long songs, and crown shaking rock anthems, Journey owned Lollapalooza, and the city of Chicago sang along to every freakin' word.
I came across this video in the Neal and Michaele Shon Facebook Page, and this my friends is what rock shows are all about. Audience participation and a crowd so loud and proud, that you can't hear much else. Wow, goosebumps!
The Chicago city skyline, a jam packed mask free Grant Park in the city, and tens of thousands signing along to "Don't Stop Believin'." This is love rock-n-roll, this is what getting back to normal and getting back to concerts is ALL ABOUT!!!
Props to Arnel by the way...He's been signing with Journey for quite a few years now, but of course will always be "the new guy." Arnel sounded amazing, and is an amazing Journey front man.
Let's see if we can't get Journey to sling through Rockford again sometime soon, what an incredible live performance. Journey is just one of those bands, that everyone needs to see at least once.
The 100 Best Places Journey Could Play in the Midwest
10 Questionable Objects People in Rockford Have Found in Their Food
Here are ten objects Rockford-area residents say they found in their food.