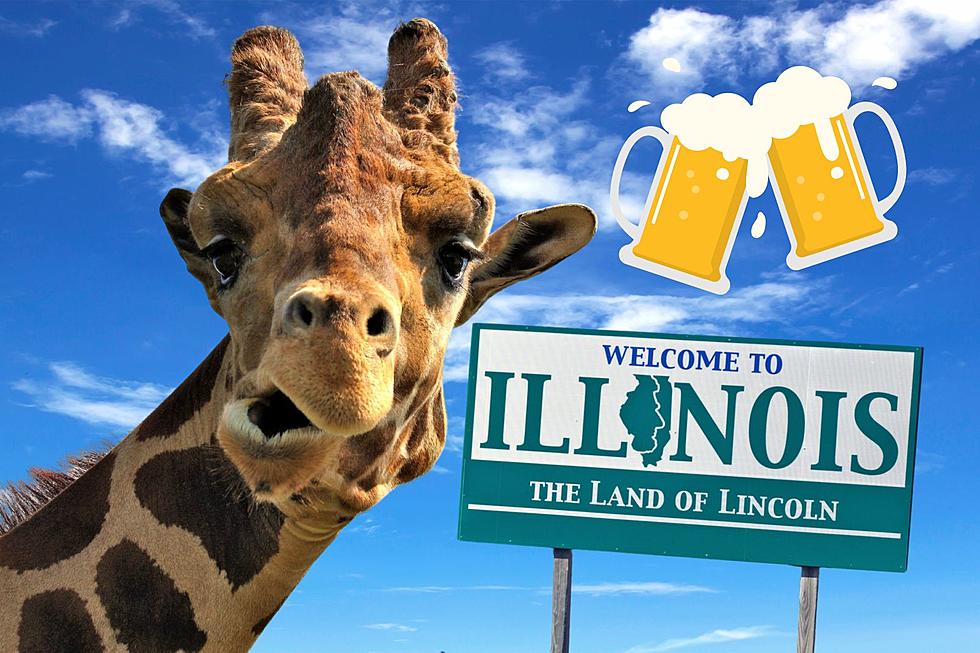 Popular Illinois Zoo Lets Adults Drink Beer And See The Animals
Canva
If you're wondering what pairs with local craft beers the best, don't count out the local zoo. For one day, you can drink beer an Illinois zoo for a great cause.
Once again, this popular western Illinois zoo is hosting its Pints for Preservation fundraising event. You get to drink beers, eat food from local food trucks, and check out the awesome animals at the zoo.
Tickets On Sale For Illinois Zoo's Pints For Preservation Event
The Niabi Zoo (13010 Niabi Zoo Road, Coal Valley) is inviting you to its annual event that lets you drink local brews as you explore the Niabi Zoo and see the many animal species. The event is called Pints for Preservation and it's happening this month.
Proceeds from last year's event helped bring the endangered African Painted dog to the zoo.
This year's money raised will help bring other new animals to the zoo, including transportation of the new animals, a new species-appropriate habitat, and ongoing conservation and education experiences focused on the new species, according to the zoo's website.
Get Tickets To Pints For Preservation At The Niabi Zoo
Pints for Preservation is taking place at the Niabi Zoo this month. The event will happen on Friday, September 22nd. It begins at 6 p.m. and ends at 10 p.m.
Tickets for Pints for Preservation are on sale now. You must be 21+ to attend. No children or babies are allowed.
Here is how much a ticket cost:
Members - $45 (Buy a six-pack for $240 and save $30)
Non-members - $55 (Buy a six-pack for $300 and save $30)
Niabi Zoo officials say tickets must be purchased by the end of the day on Thursday, Sept. 21st. Tickets will not be sold at the gate.
If you get a ticket, make sure you know that gates close at 8:30 p.m. Beer samples will last until 9:45 p.m.
This is the list of food trucks that will be on hand at Pints for Preservation 2023:
Izzy's Place
Bragg BBQ
QC Hot Dog
Flavor Train
Find more information and get tickets at niabizoo.com.
The 30 Best Quad Cities Restaurants To Cure Your Hangover
The morning after a good party can be rough. Nothing can cure a bad hangover like some good food. Here are the places you said are the best cure a Quad Cities hangover.
Best Quad Cities Area Dive Bars
Here are some of the best 'Hole in the Wall" taverns in the Quad Cities