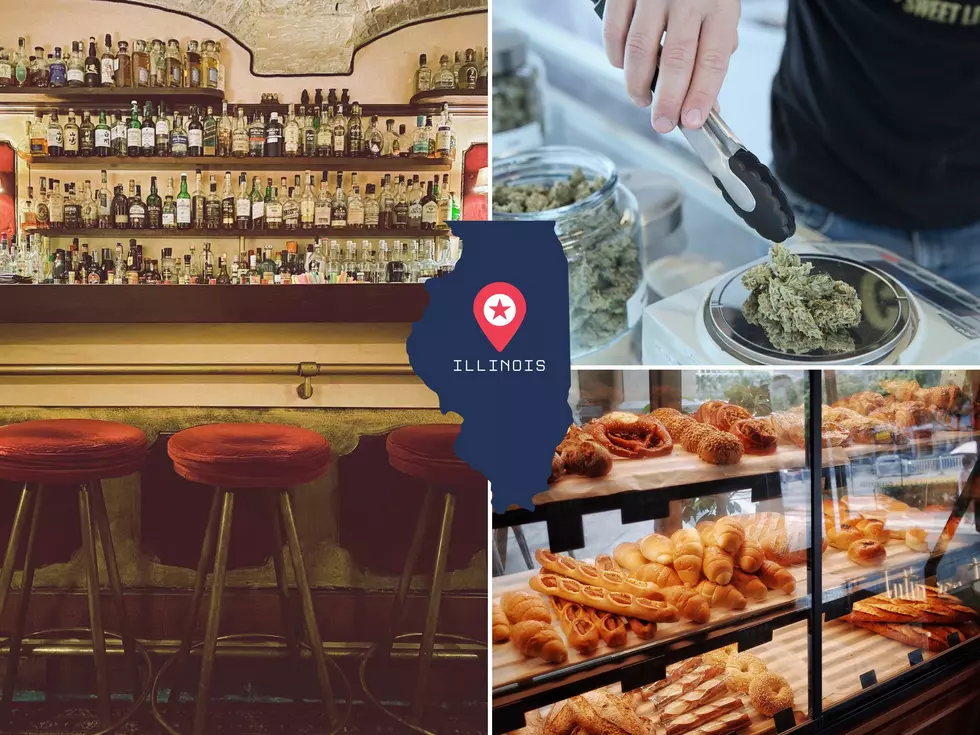 Illinois Welcomes Very First Combo Dispensary, Bar, And Bakery
Combo Dispensary, Bar, And Bakery Opens In Illinois
It's a dream come true for many residents, one-stop shopping for cannabis, alcohol, and food.
Three Of Illinois' Favorite Things
There are many things in the state of Illinois that residents enjoy but I will put these three right at the top
Cannabis: Just look at the sales numbers since recreational marijuana was made legal.
Alcohol: Many events and activities throughout the state are focused on drinking.
Food: Illinois is full of foodies and they've got a sweet tooth.
Before now, we had to go to three different locations to enjoy these amazing products. I've got great news. Illinois' very first combo dispensary, bar, and bakery is open.
Illinois Now Is Home To Dispensary, Bar, And Bakery Combination Business
It's about time Illinois ups its weed game. The dispensaries have been a huge success but residents want somewhere to hang out with friends. A place where you can get some pot, order a drink, and have a sweet treat. That is now a reality with Okay Cannabis is Wheeling. It's a combination of a dispensary, bar, and bakery. What an incredible idea. I can't wait until this becomes a "thing" and they open everywhere in the state.
According to fox32chicago.com, 
The Fifty/50 Restaurant Group celebrated the opening of the first dispensary in the state to have a cocktail lounge and café in the same building.

 

We knew that we needed to do something to create an experience, more of that 'come on in and stay a while' type atmosphere as opposed to 'in-out-next person.
For more info about it, HERE.
7 Wisconsin Breweries Every Beer Lover Should Check Out