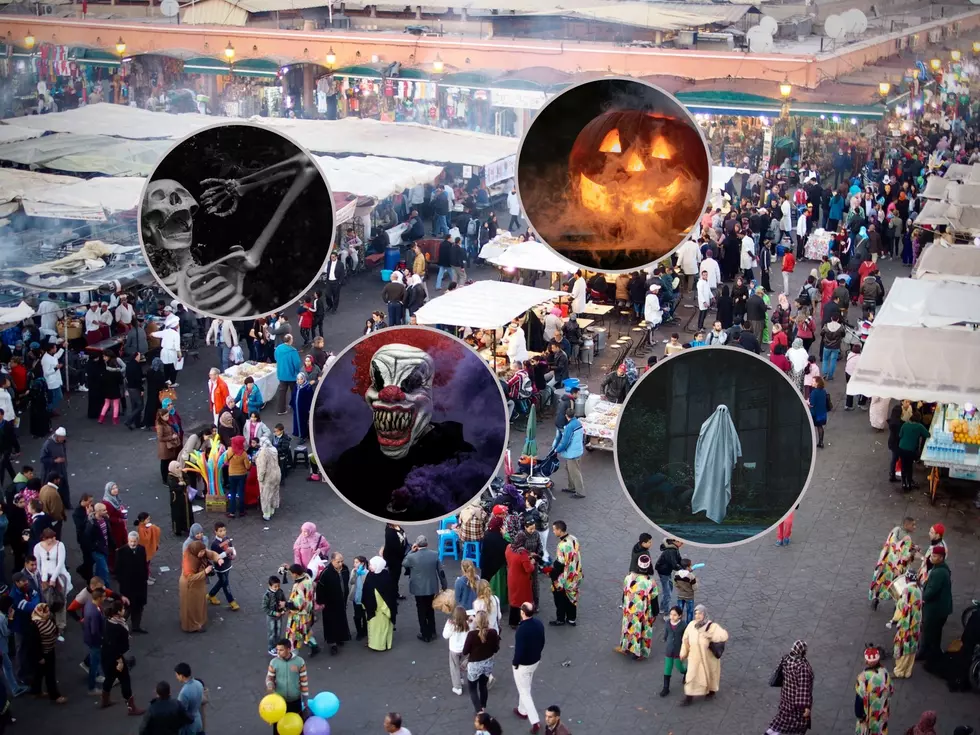 One Of Best IL Flea Markets Of The Year Celebrates Halloween
Illinois Haunted Halloween Flea Market
If you love Halloween and flea markets, then this event in Illinois could quickly become one of your favorites of the season.
Illinois Is Famous For Its Flea Market
For people that enjoy thrifting and finding hidden treasures, Illinois is a great place for you. Our state is famous for its flea markets. The number one rated flea market in the world is at Kane County Fairgrounds. Then you have the popular Late Night Flea Market. You can't forget about the massive sale at the Allstate Arena.
One Of The Best Illinois Flea Markets Of The Year Is Coming Up
Get ready because coming up soon is one of the best Illinois flea markets of the year. It's the annual Haunted Halloween Flea Market. The event is Saturday, October 29th from 3 pm to midnight at the DuPage County Fairgrounds in Wheaton, Illinois.
What Makes The Haunted Halloween Flea Market In Illinois So Special?
Of course, this isn't your ordinary flea market. There are many things that make it stand out above the rest. Most of all customers and vendors come in costume. They host a cosplay contest. You can find great deals on Halloween-related merchandise. Best of all, you can meet celebrities.
Celebrities Appearing At This Year's Haunted Halloween Flea Market
This year, you'll have the opportunity to meet some fun celebrities. Check out who's scheduled to appear. Plus, there are many more.
Actor Larry Wilcox "John Baker" From TV Show CHiPS
Actor Robert Pine "Sgt. Joseph Getraer" from TV Show CHiPS
Actor Richard Masur from Movie Ricky Business
For more info, HERE.
20 Halloween Costumes That Scream Yup, I'm From Illinois
Peep These Sweet Pumpkins! Rockford Showing Off Their Carving Skills
We asked to see what people are creating this Halloween and boy did we get to see some mighty fine pumpkin work. Take a look at some of our favorites.