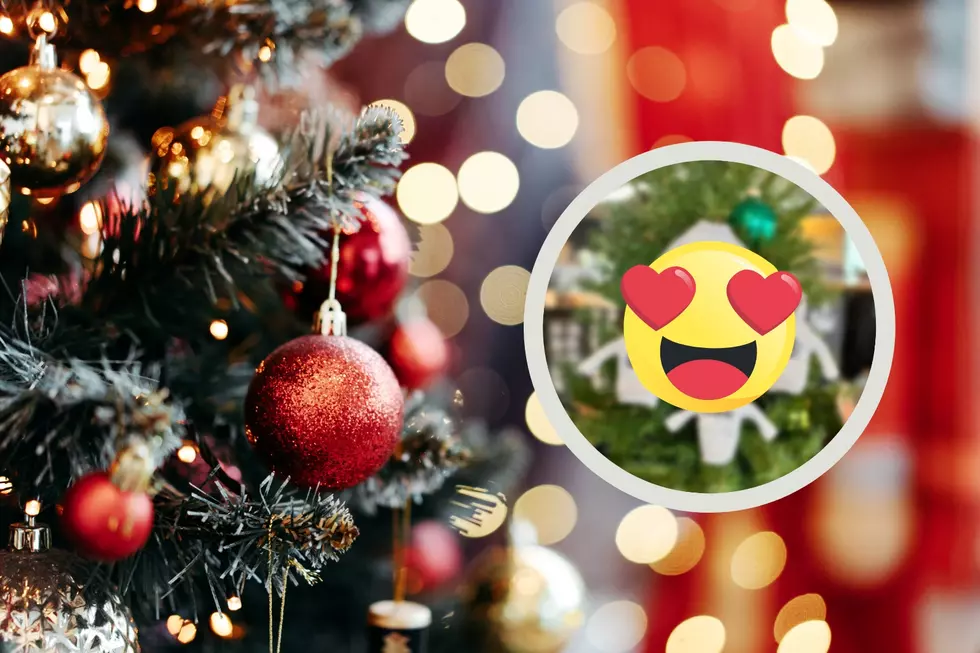 OMG! This Illinois Gift Shop Sells One Of The Coolest Ornaments Around
Canva
'Tis the season!  If you love finding out-of-the-ordinary ornaments to add to your Christmas tree, look no further at Rockford Art Deli in Rockford, Illinois!
Most people have a specific color theme for their Christmas trees.
Me?  I love adding random and bizarre decorations to give a little character to mine.  Anything from food-inspired to quirky, handmade ornaments from around the Stateline.
At one of the most popular local shops in Downtown Rockford, you will find the most clever ornament to add to your collection!  Take a look, it's TOO. DARN. CUTE.
Rockford Art Deli's Sweatshirt Christmas Ornaments
I worked at Rockford Art Deli when these ornaments were first revealed a few years ago and I was obsessed with them!  They offer tiny crewnecks and hoodies with "Rockford" and "(815)" on them.
Perfect for your 815 lovin' friends!  These do sell fast, so grab one while it's still in stock!
If the mini ornaments aren't enough, then take a look around the entire boutique for other local gifts; blankets, mugs, pint glasses, stickers, magnets, sock monkey gear, candles, notebooks, outdoor gear, and so much more.
Why should you support shops like Rockford Art Deli? 
I'll give you 4 reasons:
#1: It's locally owned & all about sustainability in their products!
#2: Rockford Art Deli gives back. 
RAD has already donated $13,494 to local & regional organizations in 2022.
#3: They are 1% for the Planet!  
Rockford Art Deli donates 1% of their gross sales to a local non-profit focused on taking care of this earth.
#4: They have a shop dog, Pepper, who is the sweetest pup! 
She will greet you at the front door and upsell you on everything.  She's a great saleswoman.
So, shop local this Holiday season and pick up an adorable sweatshirt ornament when you make your next visit to Rockford Art Deli!
Another 25 Rockford Things Only Locals Will Understand
28 Illinois Elf On The Shelf Ideas You Should Totally Steal
Elves have been busy the last couple weeks and now ere in the home stretch to Christmas. Is your creativity stretched to its limit? These ideas will help.