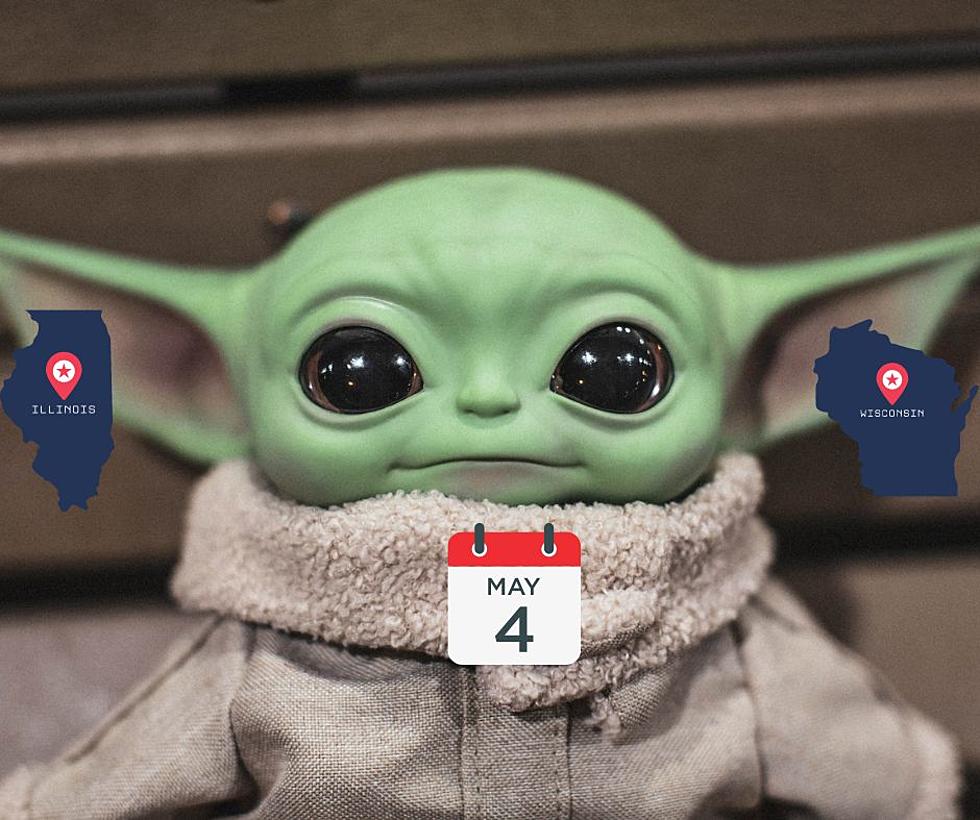 How To Celebrate May The 4th Be With You Star Wars Day In IL & WI
Celebrating Star Wars Day In Illinois And Wisconsin
The Star Wars Universe is more than just entertainment, it's a way of life and many fans celebrate their super fandom on May 4th.
Why Do Star Wars Fans Celebrate On May 4th?
I'm guessing if you're checking out this story, it's because you're a Star Wars fan. If you're just curious, then you're probably thinking what's the big deal about May 4th? Well, a major phrase throughout the whole Star Wars world is "May The Force Be With You." So, fans started celebrating their favorite movie on the day because "May The 4th Be With You" sounds a lot like it. Get it?
Celebrating Star Wars Day In Rockford
Of course, one of the best ways to celebrate your favorite movie franchise is to watch the films. You can pull out those old DVDs or VHS tapes and go to town. If you ditched that technology, you can easily get yourself a trial subscription to Disney Plus. All the movies are right there along with some really cool shows too.
RELATED: Star Wars Burlesque Show Coming To Chicago This Summer
A big part of being a super Star Wars fan is owning a collection of toys and merchandise. There's an awesome new store in Rockford that carries a bunch of vintage stuff. It's called Beach Boys Toys. You can find it on Broadway across the street from Toad Hall. I highly recommend checking the place out.
How To Celebrate Star Wars Day In Illinois
If you want to get out of town to celebrate May The 4th Be With You, there's a fun family option for that night. ChiTown Movies will be featuring the Star Wars movie, "The Empire Strikes Back" at their drive-in theater. For more info, HERE.
How To Celebrate Star Wars Day In Wisconsin
Our friends to the north also enjoy everything Stars Wars. They will be celebrating on May 4th too. You can check out "Return of the Jedi" up in Madison. They are bringing it back for a short run to celebrate the 40th Anniversary and also Star Wars Day on May 4th. It will be at Marcus Theatres. For more info, HERE.
Rockford Man's Amazing Star Wars Collection
Rockford Man's Amazing Star Wars Collection