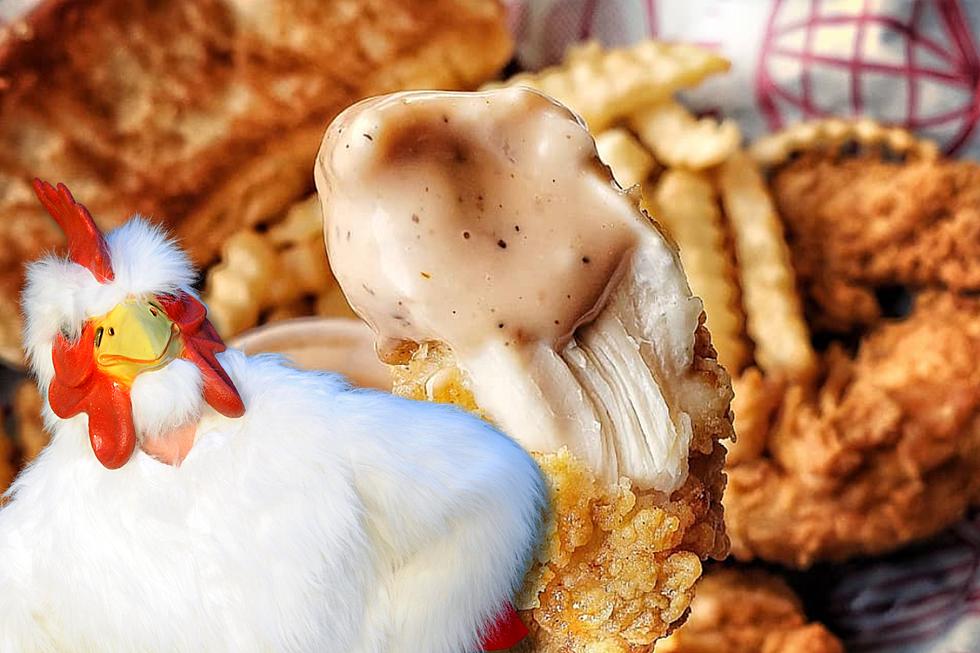 Champion Of Chicken Tenders Needs To Expand In Illinois
@mnchuck via Instagram, Canve
Someone in Rockford has decided it's time for our taste buds to be a part of a chicken revolution that will have you clucking with delight.
He believes it's time for Raising Cane's Chicken to grace the charming forest city and make culinary dreams come true.
Does Rockford Need A Raising Cane's?
The short answer may not be a hard "yes" but definitely a "why not?"
First and foremost, Raising Cane's Chicken is as legendary as Cheap Trick's induction into the Rock and Roll Hall of Fame. Just like the band's electrifying music, Cane's chicken is a rockstar in its own right.
Each tender, juicy bite is like a guitar solo for your taste buds. It's time for Rockford to experience the symphony of flavor that Cane's brings to the table.
These sauces are so good, they might inspire a new hit single or two.
Speaking of flavor, Cane's has an arsenal of sauces that will blow your mind faster than the new Hard Rock Casino coming to Rockford. The zesty tang of their signature Cane's Sauce and the fiery kick of their Spicy Sauce will have your taste buds will be singing high notes.
I feel confident in saying Raising Cane's would last longer than the old Clock Tower, just like Cheap Trick's timeless hits,
If Rockford had its own Raising Cane's people would be dunking chicken fingers faster than you can spell Fred Van Vleet. Bet.
READ MORE: Popular Discount Chain Closing Stores In Illinois, Ohio
The only thing I think can bring more excitement than seeing Cheap Trick live is sinking your teeth into a Cane's Box Combo. Heck, just imagine eating that mouthwatering chicken at a picnic table along the Rock River while listening to Cheap Trick. It's a combination that would have you dancing for more chicken goodness.
If you're interested in rallying together and making your voices heard, check out this petition looking to make Rockford the rockstar of chicken-loving towns. (You can find Raising Cane's locations here.)
Let the clucking revolution begin!
25 Retail Stores and Restaurants We Want in Rockford
The 25 Best Rockford Restaurants for Cheap Eats According to TripAdvisor
Hungry but don't want to break the bank? Check out these places for the best cheap eats in Rockford.