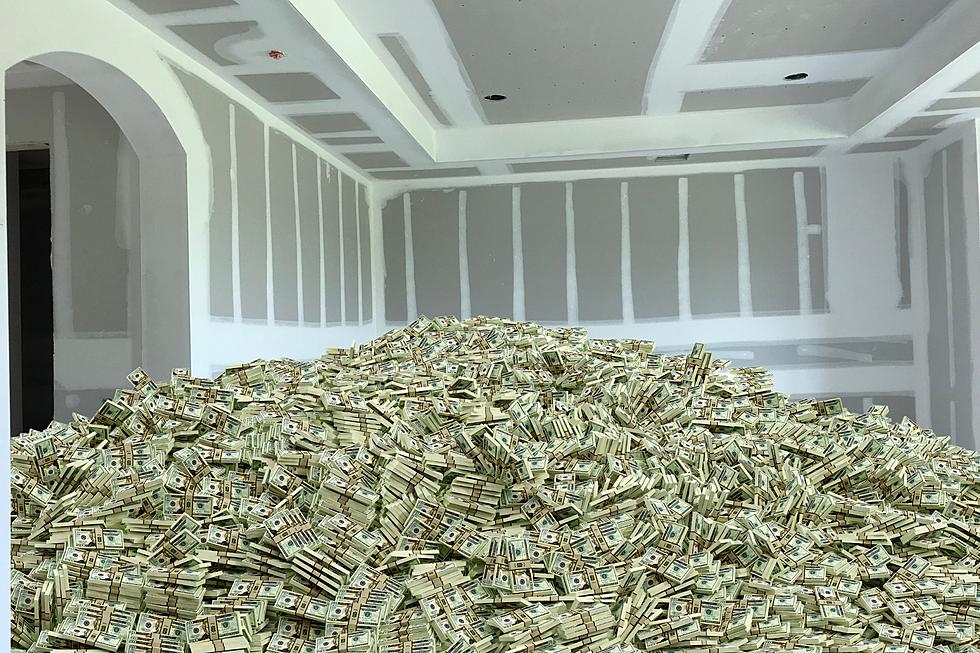 Billionaire To Build Most Expensive Mansion In Illinois History
Canva
membersGet ready to roll out the red carpet, Illinois, because a new king is about to take the throne! And by "king", I mean a billionaire named Justin Ishbia, who is about to build the most expensive home in the Chicago area, with an eye-popping, record-breaking price tag, the most expensive in Illinois history.
Ishbia will make a solid jump passed Citadel founder Ken Griffin, who holds the current record for the most expensive house ever sold in Illinois.
He spent a measly $58.5 million to buy the top four floors of a River North building. Pfft, that's chump change compared to what the Ishbias are set to spend.
Read More: Current NBA Star's 4-Story Chicago Condo Is Stunning And Has It All
In total, Justin Ishbia is on track to spend over $77 million for his lakefront estate... almost $80 million.
That's right, Ishbia has been busy over the past three years, spending nearly $33.7 million to acquire three contiguous properties along the Lake Michigan shoreline.
And now, he's planning to demolish the existing structures to make way for a brand spanking new mansion that will make the rest of us plebeians feel like we're living in a shack.
Being Rich Has Its Stuggles
But, alas, the road to riches is never smooth, and the Ishbias have faced their fair share of obstacles along the way. Mrs. Ishbia tearfully addressed the Winnetka Village Council, lamenting that her children were missing out on living their dream of a quiet suburban life.
Apparently, the family felt like they were being used as political pawns and faced some personal bias in their quest for their dream home.
Green With Envy
I mean, come on, who wouldn't want to live in a multi-million dollar mansion with their own private indoor and outdoor pool? Surely, the village council members must have been green with envy when they gave their unanimous approval for the consolidation of the properties.
And if you thought that was all the Ishbias had up their sleeve, think again. They also own a $12.5 million mansion in Lincoln Park, a $5.57 million condo at 9 W. Walton St., and a $36 million mansion in Naples, Florida. I mean, talk about having money to burn.
In any case, the Ishbias are planning to break ground on their new Nantucket-inspired mansion despite the legal challenges they're facing over a land swap deal with the Winnetka Park District.
Now, if you don't mind, I'll be dreaming of living the billionaire lifestyle while enjoying my ramen noodles.
[h/t Patch]
$10 Million Illinois Mansion with Most Incredible Features We've Ever Seen
This award-winning home is 21,000-square-feet of unmatched luxury. So many gorgeous features that will take your breath away. Take a look at Shamrock Manor.
One-of-a-Kind Illinois Mansion Has Stuff You'd Only See in a Museum
Looking for a home that looks like could double as a museum or even a Vegas casino? Check this mansion out.