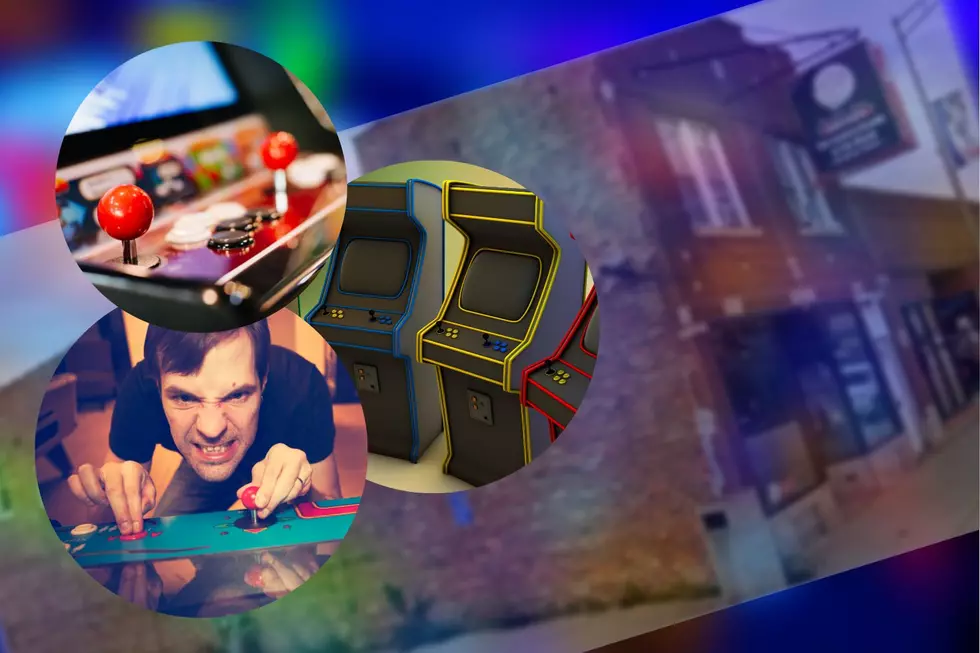 Illinois Video Arcade is Largest in US With Over 885 Free Play Games
Google Maps/Canva
This isn't an arcade in a shopping mall, this is an arcade the size of a shopping mall. Leave your quarters and tokens at home because you don't need them.
Illinois' Top Spots for Fun
It doesn't matter where you grew up, spending a Saturday at the mall playing video games was the perfect way to spend a day. It's that thing about no quarters being needed that immediately shoots me back to my misspent youth. I grew up in Madison, Wisconsin and my spot for video games was Aladdin's Castle Arcade at East Towne Mall. On those days when you didn't have enough quarters, there were always a few extras you could grab out of the fountain just outside the arcade's entrance. Trust me when I tell you that I was not the only kid in that arcade with a wet shirt sleeve from stealing quarters out of that fountain.
No Quarters (or tokens) Needed at America's Largest Video Arcade
Galloping Ghost Arcade, the largest arcade in the U.S., is in Brookfield, Illinois, and at present count, the number of video games you can play is 885, according to their website. And the games are always set to 'free play' so you can go nuts all day and night. Just one low fee and you play until they shut the doors. They even offer memberships if you need your favorite old-school video games on the regular.
This arcade is so big that it's very difficult to find a photo that captures the entirety of the space. I found some videos on Instagram that give you an idea of what an arcade with 825 games looks like.
Galloping Ghost Arcade is the Largest Arcade in the U.S.
Here's another video they posted around Christmas. I once asked the mall Santa for one hundred rolls of quarters to use at the arcade behind him and even offered to take him there to show him how fun it was.
Galloping Ghost Arcade FAQ
Located at 9415 Ogden Ave. Brookfield, IL
All of the games are set to FREE PLAY
Pay a $25 door fee and play all the games for as long as you want as all the games are set to FREE PLAY
Open 365 Days a year
Sunday-Thursday 11 am-12 am, Friday and Saturday 11 am-2 am
Weekly, monthly, yearly, and lifetime memberships are available
Illinois Airbnb's Basement Arcade is a Gamer's Paradise
This is QUITE the game selection.
Unique Chicago Home Has the Most Unusual Game Room
This contemporary 10,400-square-foot home has it all, including a Victorian-era game room on the bottom floor that will leave you speechless.