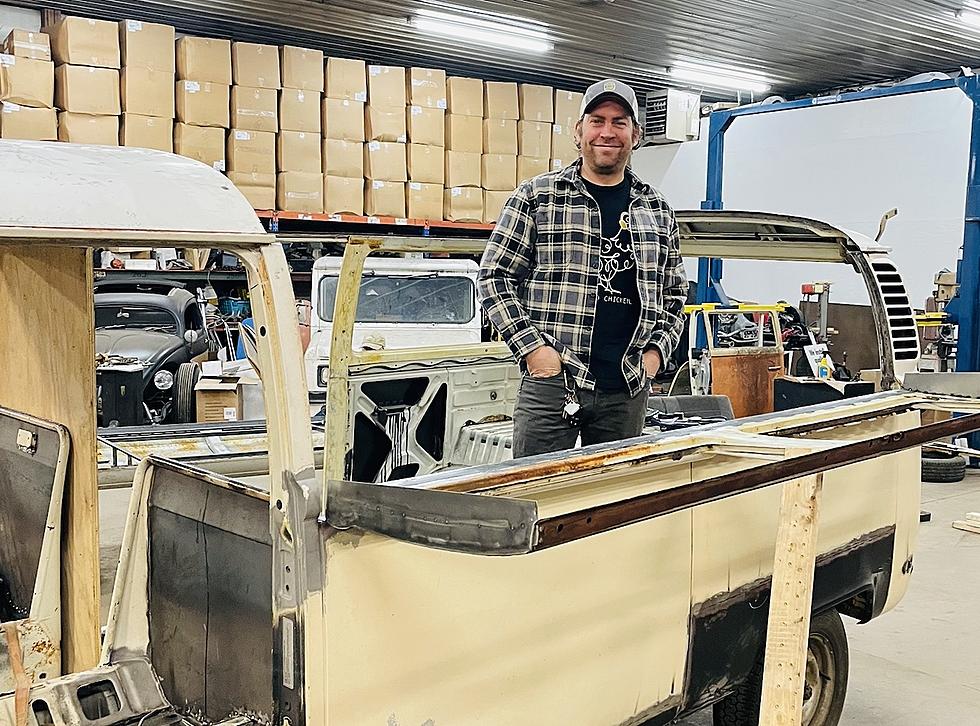 LOOK: Rockford Restaurateur Converts Old VW Bus into Mobile Cocktail Bar
Paul Sletten
What an incredible second life this converted 1975 VW Bus is getting. The Vee Dubs Mobile Cocktail Bar. You just will not believe how cool this thing truly is.
Rockford restauranteur Paul Sletten (Abreo Restaurant, Social Urban Bar & Restaurant, Disco Chicken Food Truck) and a small team of some very creative and incredibly talented people have spent the last few weeks completely gutting a VW Bus and turning it into the coolest mobile bar. This thing is an actual functioning bar that can serve drinks ANYWHERE.
Vee Dubs Mobile Cocktail Bar makes its debut on Cinco de Mayo
Don't miss Vee Dubs debut on May 5th at Trucks & Tunes on Block 5, in downtown Rockford.
Trucks & Tunes will take place at the green space created behind Abreo last year when they tore down the City Body building. Paul Sletten joined The Steve Shannon Show in February, to share his vision and plan for the Trucks & Tunes event.
Prepare yourself for the this creation. It's ideas and projects like this that make life so fun. We're so blessed to have people with gifts and skills like the force that created this. Vee Dubs Mobile Cocktail Bar can be rented for private parties, weddings, corporate events, concerts and pretty much any event you can dream up. You can even add a custom cocktail package with your rental.
The Vee Dubs Mobile Cocktail Bar
LOOK: VeeDubs, Old VW Bus Converted Mobile Bar
Be sure to visit Vee Dubs on Facebook and Instagram.
10 Reasons Why Rockford Pizza Is The Best Pizza
Steve Shannon is host of The Steve Shannon Show on 97ZOK. On the air weekday mornings from 6 to 10 a.m. and a special 'Rewind' show, featuring favorite moments from previous shows, on Saturday mornings from 5 to 7 a.m.. Follow him on Twitter, Instagram, and like his page on Facebook.