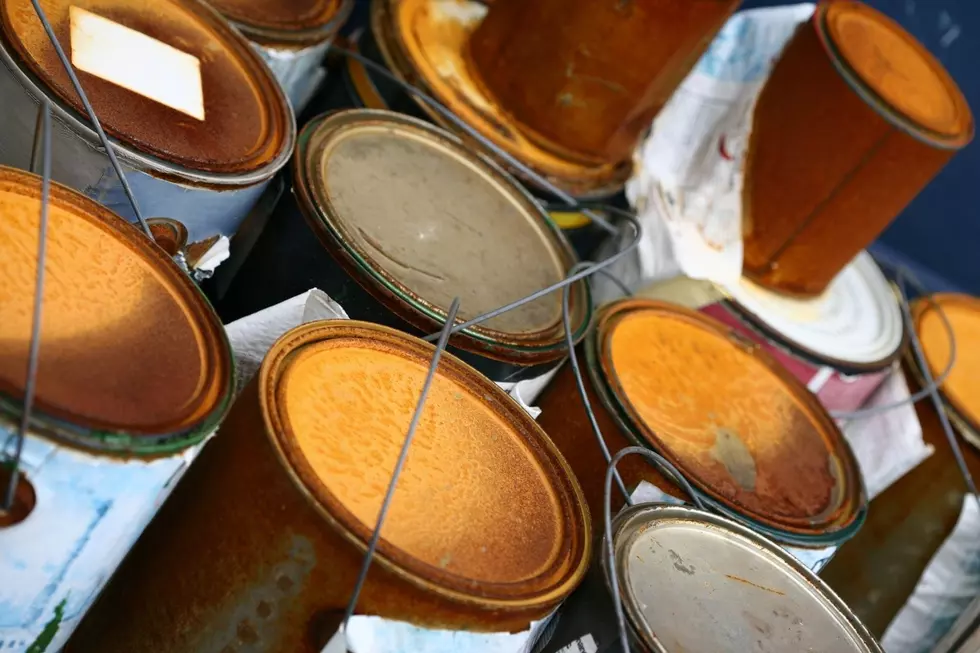 Loves Park 'Pitch Your Paint' Event Will Take All Your Old Cans
Canva
Do you ever stare at something in your home that you know needs to be dealt with and you just put it off. This is one of those things for me, until now.
When we purchased our home in August of 2019, one of the first things I noticed in the basement, was a big shelf unit filled with old cans of paint.
What a treat to see the kaleidoscope of all the colors that have adorned the walls of this home since the early 90s. It's was a nice thought; whomever left them behind, if it wasn't way past its prime.
Every time I'm in that area of the house to change a furnace filter of fill the water softener, I think about bringing those cans up and disposing of them properly. That means filling them all with kitty litter to dry them up, first. I couldn't even count the number of times I've talked myself right out of doing it.
If any of that sounds like your situation, you'll love this. Two Men and a Truck Rockford is offering to take all these cans off our hands, without having to be filled up with kitty litter.
There's only one day to do this, so mark you calendar for THIS SATURDAY, March 20th.
They're calling the event, 'Pitch Your Paint'.  On Saturday, from 8:00 a.m. to 1:00 p.m., bring all those old paint cans to 7206 N Alpine Rd, and Two Men and a Truck will pay you for the cans.
Here's the price structure for getting this paint our of your basement without having to buy all that kitty litter:
1 - 4 gallons = $5 per gallon
5 - 9 gallons = $4 per gallon
10+ gallons = $3 per gallon
Visit Two Men and a Truck's Facebook event page for more details.
Steve Shannon is host of The Steve Shannon Show on 97ZOK. On the air weekday mornings from 6 to 10 a.m. and a special 'Rewind' show, featuring favorite moments from previous shows, on Saturday mornings from 5 to 7 a.m.. Follow him on Twitter, Instagram, and like his page on Facebook.