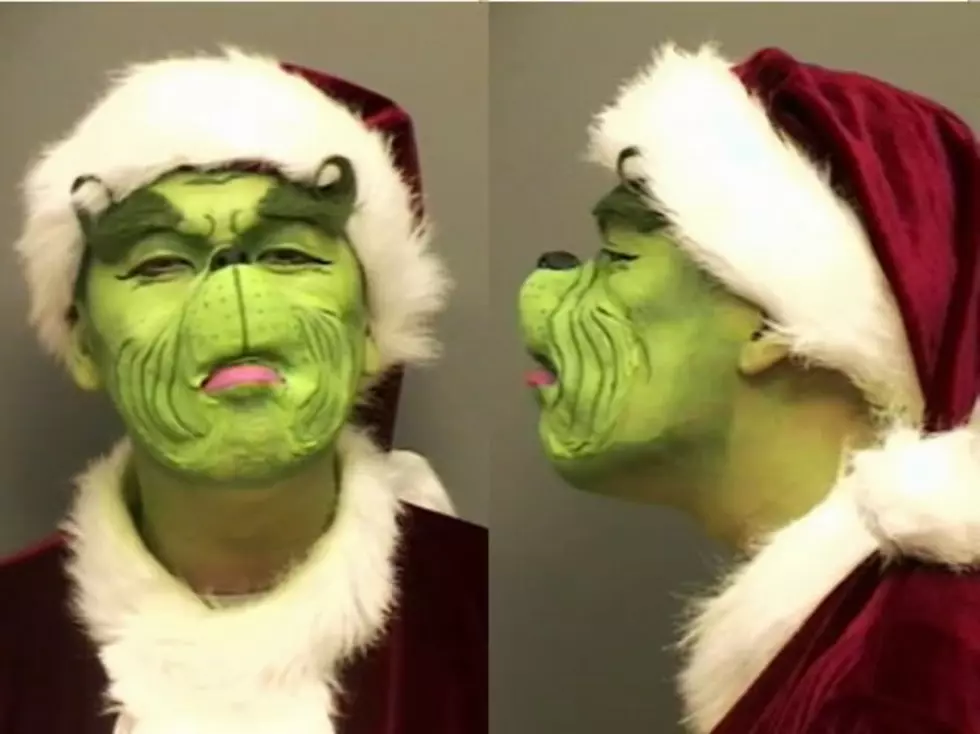 Mr.Grinch Has Been Arrested
Montgomery County Sheriff's Office
You're a mean one, Mr. Grinch. You really are a heel.
Talk about a cute crime story for the holidays. Christmas is safe thanks to a tip received by the Washington Parish Sheriff's office about a green thief with termites in his smile and a soul full of gunk.
According to the press release, the Grinch had been hiding in Washington Parish; waiting to steal Christmas trees, ornaments, decorations and presents.
With help from the Grinch's own dog, Max, the police were able to unveil his plans to ruin Christmas and he was apprehend after a short foot chase.
The best part of the story, that mugshot.