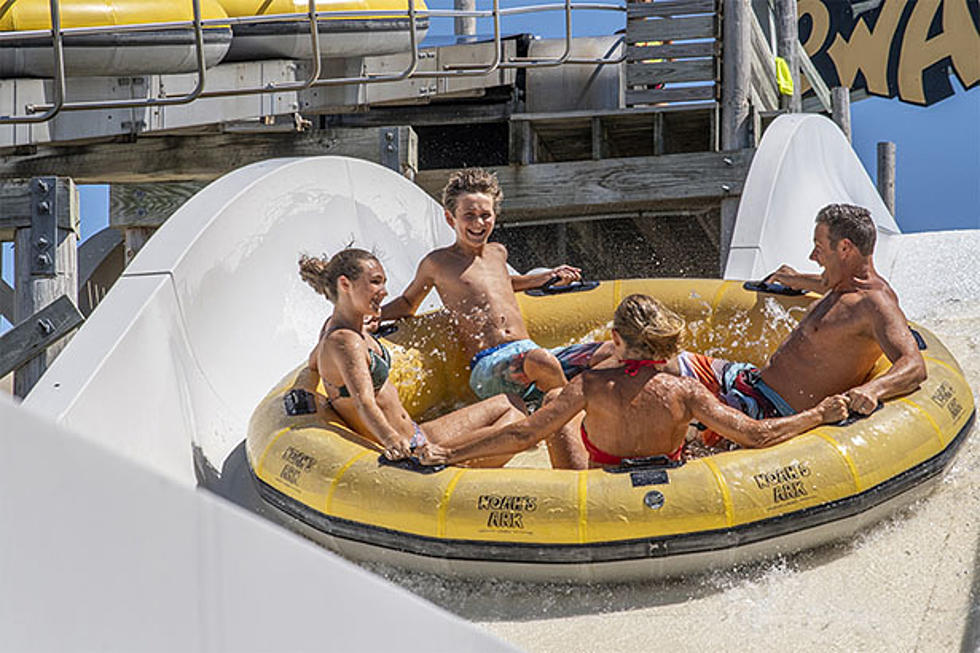 The Ultimate New Water Ride You Need To Try In Wisconsin this Summer
Noah's Ark
This new waterslide at Noah's Ark Waterpark in Wisconsin Dells is a one-of-a-kind fully immersive experience with water, great music, and color-changing lights.
Noah's Ark America's Largest Waterpark
A trip to the Wisconsin Dells can be many things, many very wonderful things, but nothing is quite like the experience that is Noah's Ark Waterpark. We take our kids to the Dells at least once a year and those trips have created some of our family's greatest memories.
Spread over 70 acres of land in Wisconsin Dells, WI are 52 waterslides, an enormous wave pool, and dozens of attractions. The park takes a full day, possibly more, to fully enjoy. You'll have a blast every minute.
Brand New Immersive Waterslide at Noah's Ark Waterpark
Maybe you remember The Flying Gecko slide, even better if you don't because it's gone. It has been upgraded in some pretty cool new ways. The gecko is transforming into a chameleon, which you know is a pretty gifted, color-changing reptile.
Meet the Newest Waterslide at Noah's Ark - The Chameleon
My favorite feature, as you'll see in the sneak-peak Instagram video below, is just like a chameleon,
a different ride every time
My senses were peaked and that's exactly what they're hoping for, I guess. I had to know more after seeing a headline from jsonline.com, and this is what they shared about what awaits Chameleon riders.
you will race past 74 color-changing lights and eight speakers, a news release said. They'll find "a new surprise" around every twist while listening to a mashup of songs created exclusively for the water park.
It's like a dance club, a concert, and a waterslide at the same time. Here's one other cool part about Chameleon, it's family-friendly. That means the music and the level of thrills are for all ages.
Up to four riders can go at one time through the Chameleon's 520 feet of fun.
This is the Noah's Ark slide my kids love the most, Raja.
The season begins at Noah's Ark on May 27th. Tickets and season passes are available now. If you're looking for additional information about Noah's Ark and the 2023 season, the FAQ section of their website will likely have what you need.
Now you just need to find a place to stay.
Rent This Huge Wisconsin Barn Home with Indoor Slide and Beach Room
Who's up for a big vacation with a bunch of friends? In the sun, on the lake, and even on the indoor beach in this huge Wisconsin barn.