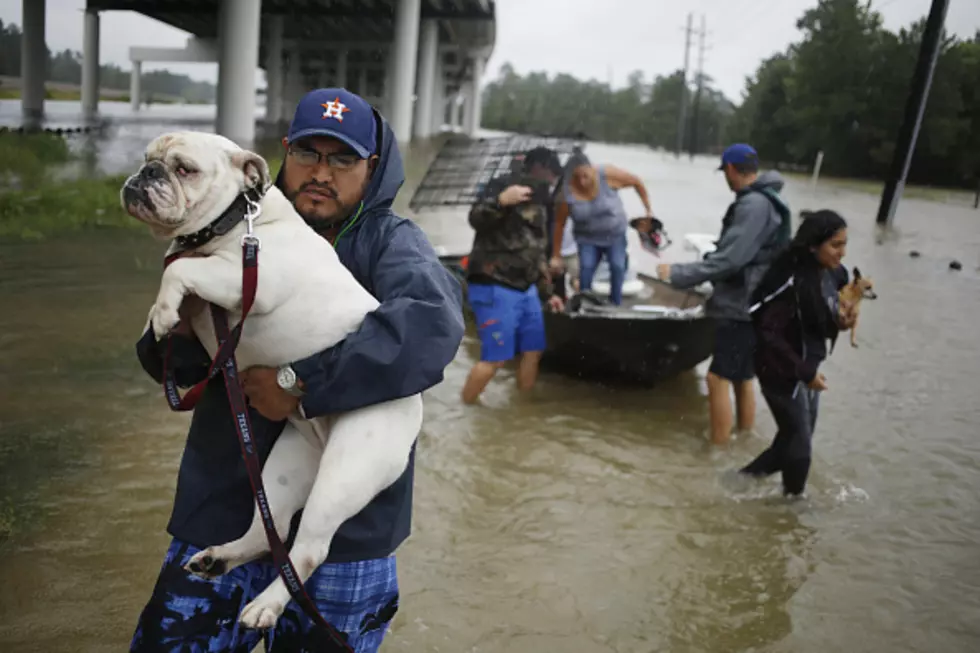 Noah's Ark Takes In 31 Dogs From Texas Flooding
Bloomberg, Getty Images
Because of the number of new dogs taking up temporary residency, Noah's Ark closed on Wednesday, but they're back open and looking for some help.
The dogs are thankfully out of the obvious dangers that flooding in Texas has caused, and are now warm, dry, and most importantly, getting some much-needed food.
And, like this little one, they're looking forward to meeting you!
Tonight 31 dogs boarded the Ark after escaping the Texas floods. All of them are now warm, cozy, dry and fed. Due to the large intake, we will be CLOSED tomorrow 10/2/19. If you would like to make a supply or monetary donation, please come to the back door. If you would like to volunteer or foster, please email us at noah@noahsarkanimals.org. We have already had so much support from the community and we are so grateful. Thank you everyone for the generosity!