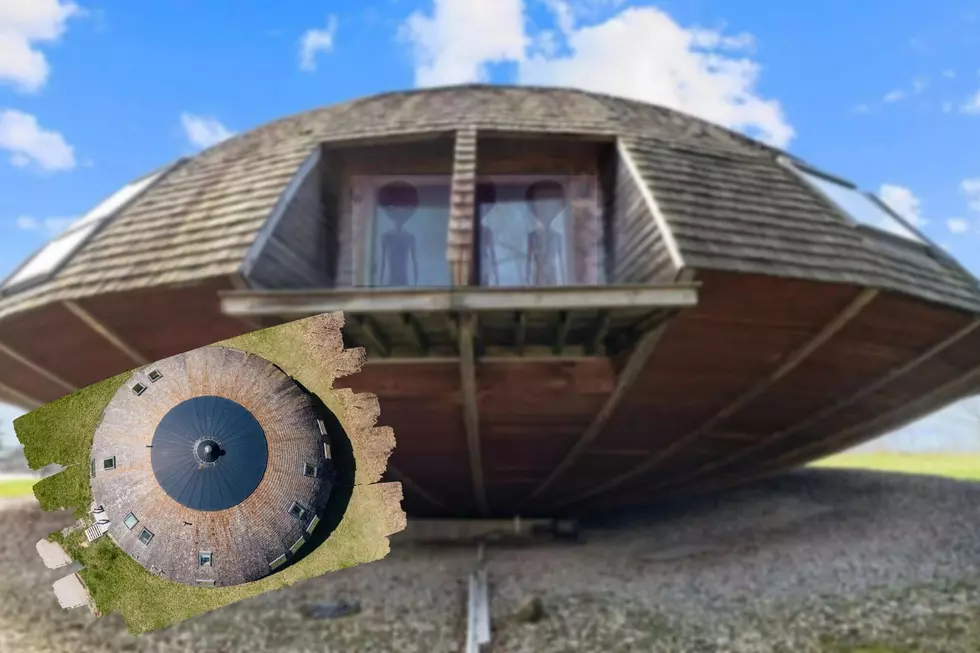 Is Odd Dome Home For Sale in Illinois Proof of Alien Existence?
Rohit Malik - Keller Williams ONEChicago/Canva
This is a definite 'must-see' property in the town of Somonauk, Illinois. As of the 2020 census, the human population was 1,786, but I want to know who lived here.
Own a Piece of Outer World Real Estate
If you've ever wanted to own a home that was truly out of this world, this is your American dream. Pack your bags, you're moving into a flying saucer in a tiny little northern Illinois town. Doesn't that sound just like where an alien family might try to hide?
Someone's dream was to live in a home that resembles a flying saucer, maybe not an alien, so were they a science-fiction fan? Here's what I can tell you for certain, the designers and builders of the "dome home" absolutely have 'out-of-this-world talent.
The Illinois Dome Home
This home took longer than you might think to complete and the details are an interesting read. According to the Zillow Gone Wild listing,
[...] home was masterfully designed by a Montreal-based company and constructed over a 3-year period. Its custom-cut components were delivered in specialized containers along with the Velux windows that were imported from Denmark.
This won't help disprove my alien theory:
The home is set on a 12' square foundation with the ability to rotate electronically or manually
That is pretty cool, no matter what force is behind it.
The Illinois Flying Saucer House
Five acres of beautiful horse-friendly land. Perhaps this really is the secluded paradise you've always wanted. Plus, you're also 30 miles from Starved Rock State Park and Shabbona Lake State Park is only 20 miles away.
Price Reduction
The 4,018-square-foot Dome Home with 4 bedrooms, and 5 bathrooms on 5 acres. is currently listed for $599,000 $499,900 in Somonauk, Illinois.
Absolutely Out-of-This-World Home For Sale in Illinois
This is a 'must-see' property in the town of Somonauk, Illinois. As of the 2020 census, the human population was 1,786, but who lived here, was it, aliens?
Unique Chicago Home Has the Most Unusual Game Room
This contemporary 10,400-square-foot home has it all, including a Victorian-era game room on the bottom floor that will leave you speechless.
Rare Glimpse Inside One of Chicago's Most Notable Addresses
The penthouse of Chicago's most prestigious residential building is for sale for the first time in 50 years. Take a look at this unmatched high-rise luxury.