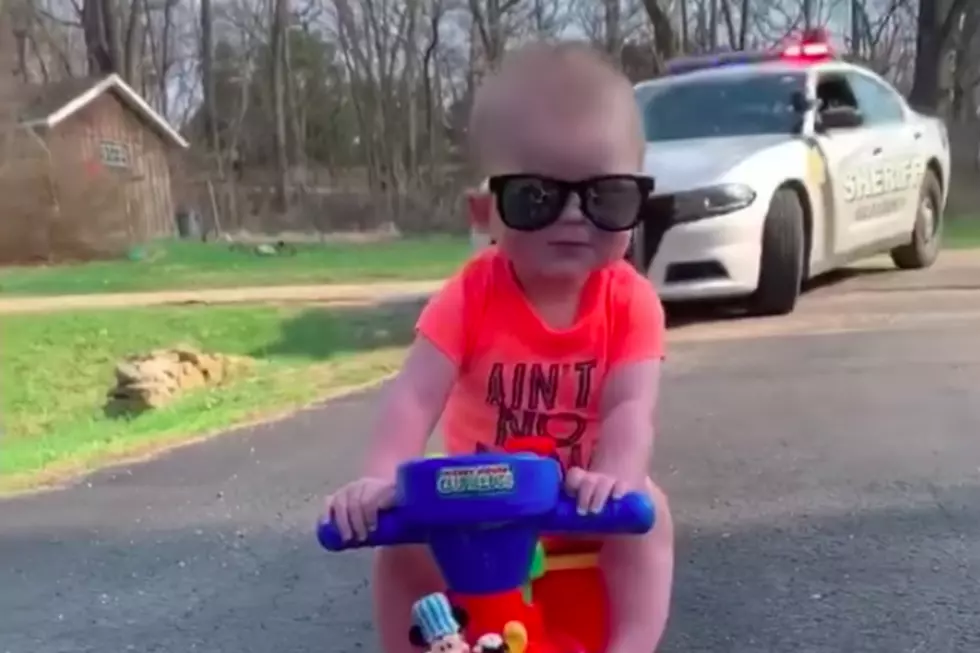 Ogle County Sheriff's Deputy Pulls Over Baby For Violating Stay-At-Home Order
Ogle County Sheriff's Office via Facebook
It's little videos and stories like this that we all need. Not only are we appreciative of the selfless dedication by police and all first responders, but we also appreciate moments like these.
Check out this cute (short) video shared by Ogle County Sheriff's Office.
Here are more great moments from area police agencies.
---
JB Love is ½ of  Q98.5's Lil Zim & JB In The Morning, weekday mornings from 5:00 a.m. to 10 a.m. Follow him on Twitter, Instagram.
READ MORE: Inspiring Stories From the Coronavirus Pandemic