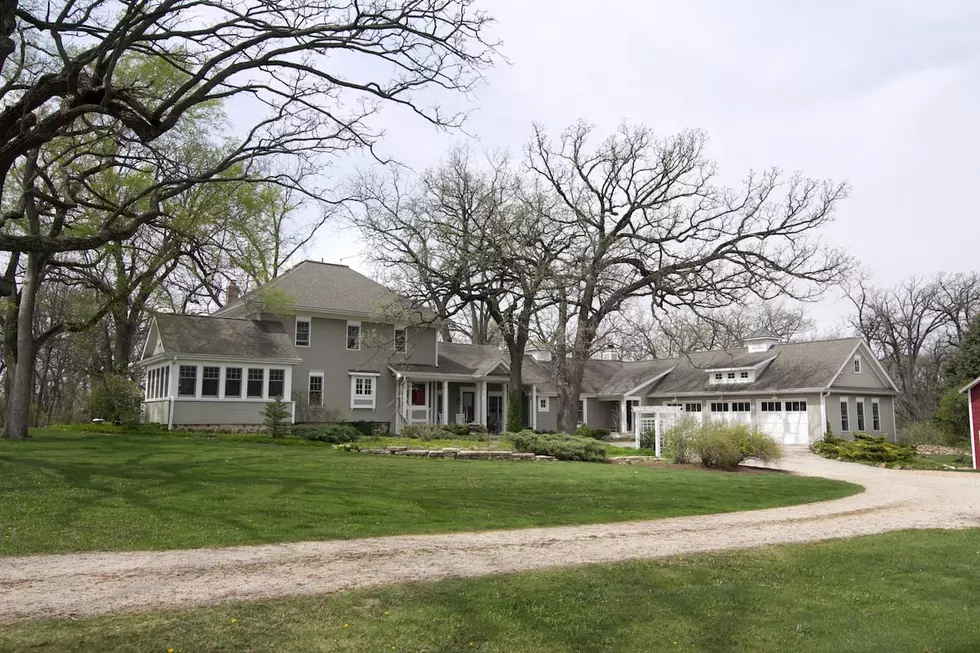 One Of Airbnb's Best Farm Stays Is The Ideal Getaway And Not Far From Rockford
Airbnb
If your current work from home situation has you wishing for a change of scenery, how about an overnight stay on a farm?
I've been working from home for half the day before heading into the studio since March. If I worked from home all day every day I'd be climbing the walls.
So when I saw Thrillist share their favorite "farm stays" in America, I figured I need to see if there was one closer to home in case you wanted to do it yourself.
As it just so happens I think I found one of the best in Illinois and it's not far from Rockford.
Listed as a Country Farmhouse with Multiple Rooms on Airbnb.com, this 4 bedroom 2.5 bathroom house is the cure for anyone with cabin fever that isn't quite ready to make big travel plans.
This Hampshire farmhouse is currently rated a 4.96 out of 5 on Airbnb and is priced at a reasonable $175 a night.
This 1890s farmhouse gets lots of natural light and offers all the comforts of home. From the comfy quilts to beautiful grounds, make this your home away from home for your stay with us. Just 35 minutes from O'Hare International Airport and a short drive off I-90, our home is a convenient location between Chicago and Rockford, Illinois.
I think seeing is believing though. Check out the gorgeous pictures of this farm stay and tell me you wouldn't stay there.
Enter your number to get our free mobile app
.
Look Inside This Gorgeous Farm Stay In Hampshire, Illinois
Sweet Lenny is the brand manager of 97ZOK, Q98.5, and Operations Manager for Townsquare Media Rockford. Catch him afternoons 3 to 7 on 97ZOK. Follow him on Twitter, Instagram, and like his page on Facebook.