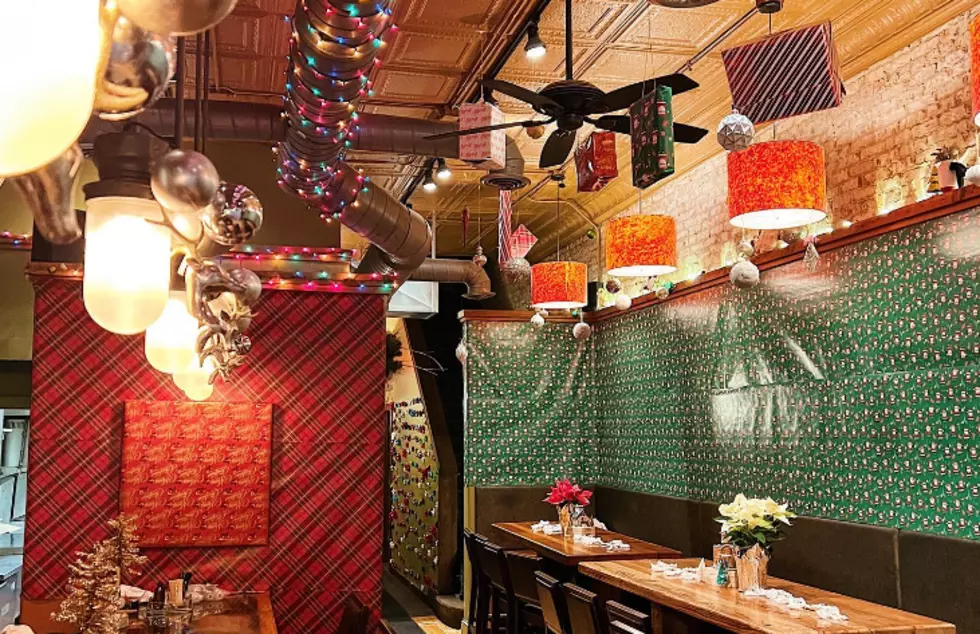 Popular Downtown Illinois Restaurant Owner Teases 'Next Chapter' After Huge SantaHop Success
BW Event & Decor
The 'next chapter' is always the best chapter right? We have our fingers crossed that's exactly what this means for Social Urban Bar & Restaurant.
It's crazy to think that there are people living in Rockford that have never even had the chance to visit Social Urban Bar & Restaurant, but that's true!
Both of my producers at Good Day Stateline are recent transplants, and for them and so many others 'Social,' is a just a random word, not a great place to sit with strangers and enjoy cheese curds and cocktails.
After two years of being closed after the pandemic shut-down, Social finally reopened over the weekend during downtown Rockford's first ever 'SantaHop.'
Adrianna and Drea Baez from BW Event and Decor turned the restaurant into an incredible Christmas pop-up and as expected the place was packed.
The night was complete with 'milk and cookies,' a signature piece of Social history and left us all wondering, will the Santa Speakeasy be open again?
Will Social be open again?
We only have one phrase to go on from Social's Facebook page
'As we search for a team to start our next chapter, we look forward to seeing you more…'
That gives me hope! I wasn't able to go to the Santa Speakeasy but I would LOVE to get my hands on some milk and cookies and take a seat at a Social table again soon.
Fingers crossed this isn't the only time we get the chance.
LOOK: See what Christmas was like the year you were born
10 Light Displays You Need to See in Wisconsin This Christmas