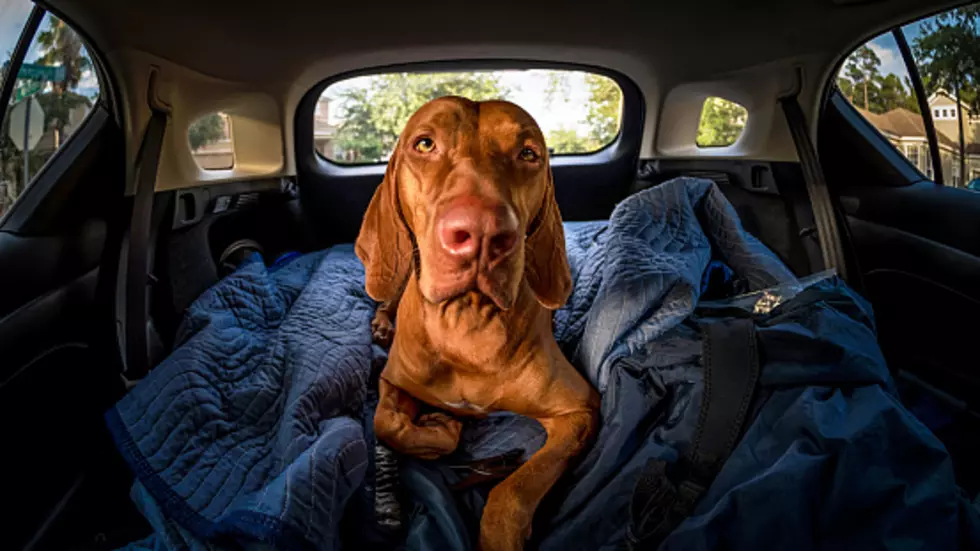 Revised Illinois Law Frees Cops to Rescue Suffering Dogs and Cats
Moment RF, Getty Images
Despite near-constant warnings and advisories about not leaving dogs and cats to suffer in extreme heat or cold, it still happens with alarming frequency.
Now, thanks to a revision to an existing Illinois state law, law enforcement has some much-needed leeway in dealing with these cases.
An amendment to Illinois' Human Care for Animals Act (HCAA) has removed some of the doubt about what the conditions need to be for police to act. In essence, the law which took effect August 7th, says cops have the right to to take custody of abandoned or lost dogs or cats that appear to be suffering from exposure to extreme heat, cold or another life-threatening condition.
The previous version of the HCAA also said that law enforcement had that right, but it also required officers to take the animal immediately to an emergency veterinarian and obtain a diagnosis justifying the officer's decision to take custody.
That requirement made many officers fearful they could be subject to legal action, said Andrea Walters, a volunteer humane investigator with the nonprofit Illinois Humane who worked previously as a full-time investigator for the South Suburban Humane Society in Chicago Heights. Walters said the bill taking effect ends a three-plus year effort to revise the law to better protect animals.
Another side-issue to the previous law was who pays for the veterinarian after the visit. Since that issue was not spelled out in the law, there was some confusion about the process. Not any longer, as the revised law clearly states the financial responsibility falls completely with the animal's owner.
Although there have been efforts to enact a law that would grant criminal immunity for good Samaritans who enter vehicles to rescue suffering pets, that legislation stalled out in Springfield early in the year. Proponents have said that they plan to bring up a new version during the next legislative session.
Now, for something on the lighter side...