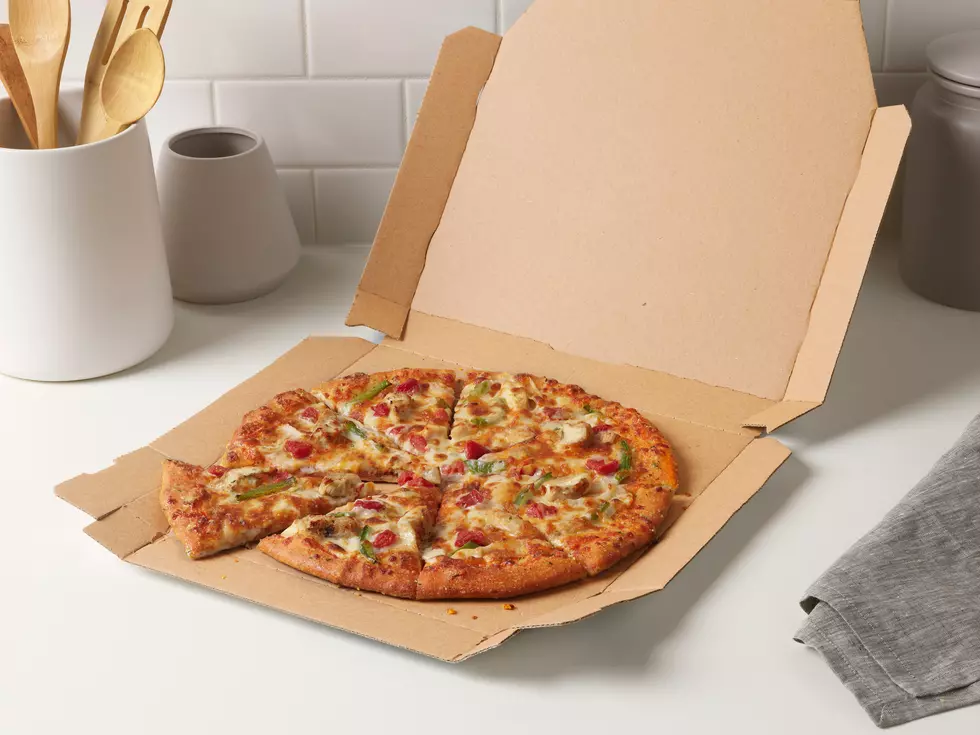 Rockford Chain Restaurant Adds Taco & Cheeseburger Pizzas To Menu
Domino's
The word is, ordering cheeseburgers and tacos, and having them delivered winds up in a soggy and nasty mess.
That's what Domino's is having us believe when they roll out their new ad campaign later this month touting their new cheeseburger and taco pizzas they just added to the menu.
Personally, I've had good taco pizzas and bad taco pizzas. The same can be said when it comes to pizzas of the cheeseburger variety.
So maybe these new specialty pizzas at Domino's will change all that:
Domino's chicken taco pizza is topped with American cheese, taco seasoning, grilled chicken, fresh onions, green peppers, diced tomatoes, provolone cheese and cheddar cheese. Domino's cheeseburger pizza is made with a tasty ketchup-mustard sauce, American cheese, beef, fresh onions, diced tomatoes, shredded provolone and cheddar cheese.
My biggest complaint about taco and cheeseburger pizzas is the mess. Replacing beef with chicken in the taco pizza is a good step forward.
Both specialty pizzas will run you $11.99 each and are now on the menu at Domino's nationwide including both Rockford locations, 3778 East State Street, and 2922 Main Street.
Enter your number to get our free mobile app
Sweet Lenny is the brand manager of 97ZOK, Q98.5, and Operations Manager for Townsquare Media Rockford. Catch him afternoons 3 to 7 on 97ZOK. Follow him on Twitter, Instagram, and like his page on Facebook.
KEEP READING: 3-ingredient recipes you can make right now