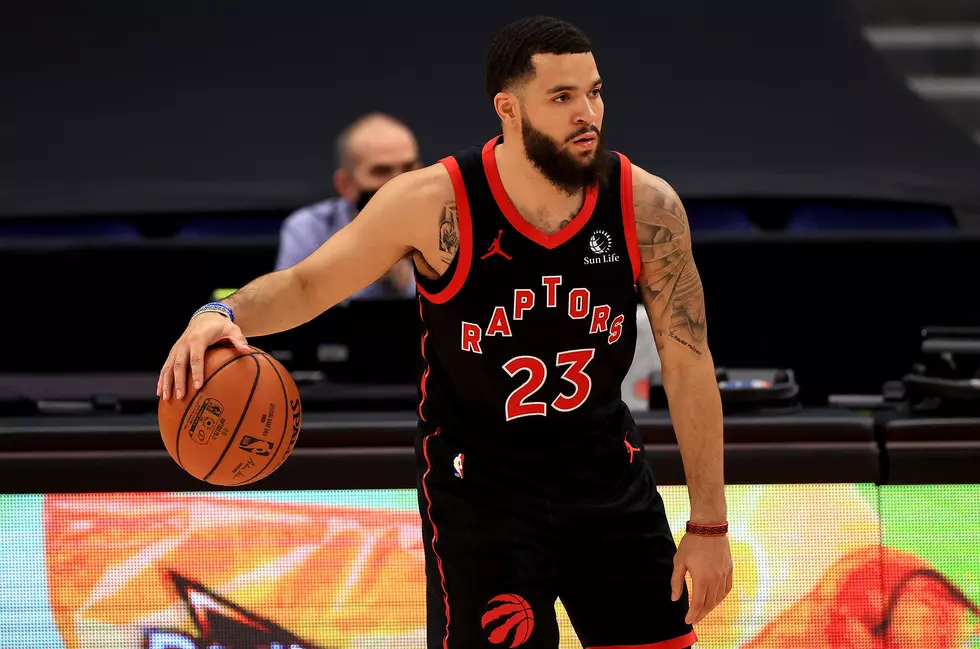 Rockford Native And NBA Star Fred VanVleet Taking His Talents To Tampa
Getty Images
No, no, Auburn High School grad and NBA Point Guard Fred VanVleet doesn't have a new NBA team.
Yes, VanVleet is still a core contributor for the Toronto Raptors but he and everyone else in a Raptor uniform won't play a game in Canada for the rest of the 2021 basketball season.
Instead, using one of my all-time favorite quotes, VanVleet, and the team will be "taking their talents" not to South Beach like LeBron James famously said years ago, just Tampa.
The Raptors announced that they will finish the 2020-21 NBA season in Tampa, Fla.

'Because of ongoing border restrictions due to the COVID-19 pandemic and mindful of public safety measures in Canada, the team has decided they will continue to play their home games at Amalie Arena,' the team said.
ESPN's Field Yates said the move from Toronto to Tampa immediately makes the Raptors a title contender.
In the NHL, the Tampa Bay Lightning are the most recent Stanley Cup champs, while the Buccaneers just hoisted the Lombardi Trophy in the NFL. Baseball's Tampa Bay Rays made it to the World Series too. All that winning can only mean good things for VanVleet and the crew.
Staying in Tampa for the remainder of the season could be just the thing the team needs to make a run for another NBA title.
Currently, the Toronto Raptors are 12-13 and sitting in the 6th spot in the Eastern Conference playoff race.
Besides the 54 point outburst just a couple of weeks ago, VanVleet is having his best year as a professional. He's averaging career highs in points and minutes per game, free throw percentage, and rebounds.
Enter your number to get our free mobile app
10 Reasons Why Rockford Pizza Is The Best Pizza
Sweet Lenny is the brand manager of 97ZOK, Q98.5, and Operations Manager for Townsquare Media Rockford. Catch him afternoons 3 to 7 on 97ZOK. Follow him on Twitter, Instagram, and like his page on Facebook.