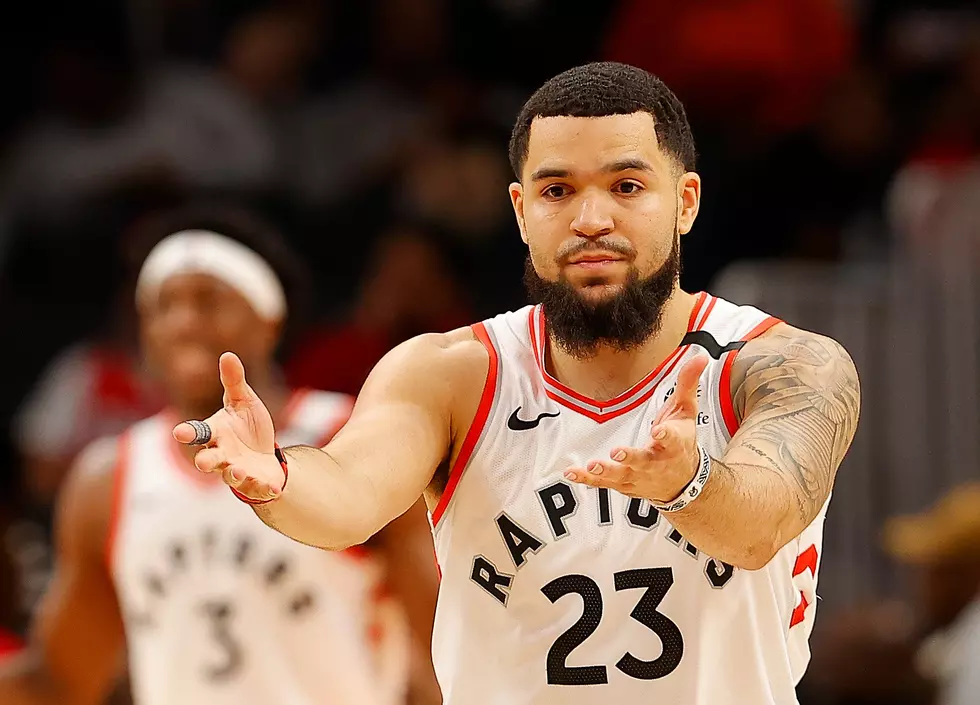 Rockford Reacts to Fred VanVleet's 'Undrafted to $85 Million' Story
Getty Images
There isn't a part of the Fred VanVleet story that isn't inspiring. Fred's basketball story just added another record-breaking first for an undrafted player.

I hope that at the very moment he said those words, "Rockford, it's for you , baby" after winning the 2019 NBA championship, Fred VanVleet was also feeling Rockford's love, for him.
Just a few years prior to that championship night in 2016, Fred was left feeling disappointed, as no NBA team chose him on draft night. In front of family, friends and fans, Fred said,
"It wouldn't really make sense for my story if I did get picked."
On that night, after not being drafted, Fred also spoke on not giving up, that he was going to continue to grind it out and try to get paid. And, that's exactly what he did. Fred VanVleet agreed to a four-year $85 million deal to stay with the Raptors in Toronto. The deal comes with a player option in year four. This is the largest contract in NBA history for an undrafted player.
Below, is a video recording of Fred's words to the crowd after not being chosen on draft night.
Fred VanVleet's journey is another testimony of just where working extremely hard and never giving up can take you.
Fred used just three emojis to tell his followers about $85 million deal. Three money bag emoji's, tweeted as a reply to his pinned 'Bet On Yourself' tweet from 2016. That bet on himself just payed off big.
If you're also on Twitter, you need to come back and read some of the replies. You should actually do that with all of these posts I'm sharing. It's great to see how Fred inspires so many others.
#BREAKING: Rockford native and NBA Champion Fred VanVleet is staying in Toronto after signing a 4 year contract worth $85 million, per a report from The Athletic. Congratulations, Fred!

Posted by WREX-TV on Saturday, November 21, 2020
Steve Shannon is host of The Steve Shannon Show on 97ZOK. On the air weekday mornings from 6 to 10 a.m. and a special 'Rewind' show, featuring favorite moments from previous shows, on Saturday mornings from 5 to 7 a.m.. Follow him on Twitter, Instagram, and like his page on Facebook.
KEEP READING: Here are 50 of the most famous sports goofs