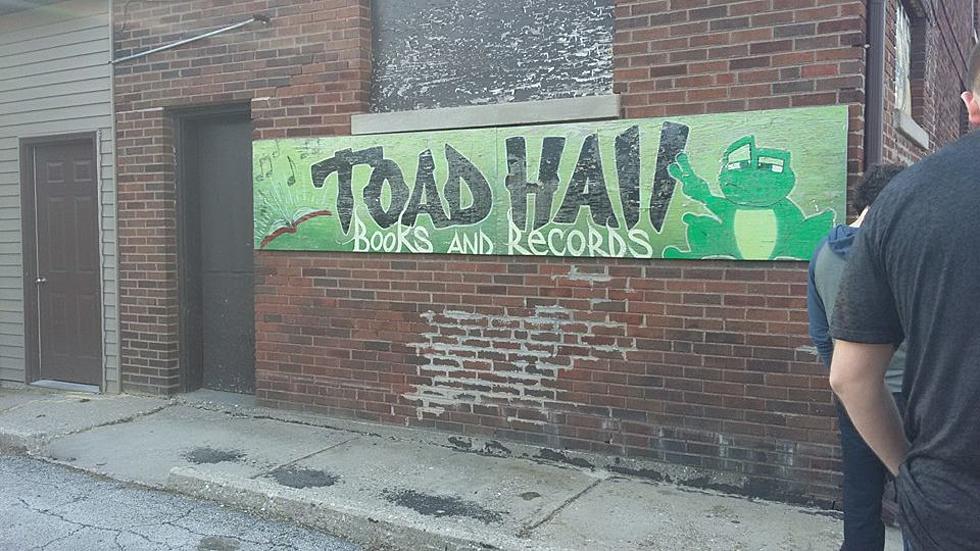 Rockford's Toad Hall Will Soon Be Expanding
Toad Hall via Steph TSM Rockford
Toad Hall is a Rockford staple and has been for many years, now they plan on expanding.
Enter your number to get our free mobile app
For those like myself who tend to collect stuff like records, comics, and toys Toad Hall Books and Records is a never-ending treasure trove of fun! Hunting for the perfect record to add to your collection is a personal pass time I hold dear and thanks to Toad Hall I've added a couple of gems to my growing collection.
The long-time local business is planning of expanding east with the recent acquisition of a vacant lot and nearby house. Nick Naruz and his family, who own Toad Hall, hope to turn the house into an Airbnb for customers who come from far away to visit and shop the eclectic business. Naruz told the Rockford Register Star:
We get a lot of people from out of town and out of the country who come and shop at our store, They can now come and stay with us and walk the two blocks down the street to our store. We have a lot of people who come to town to visit family and visit Toad Hall. If they need a place to stay, instead of renting a hotel room they'll be able to rent my Airbnb."
Naruz was able to obtain the property through Winnebago County's improved tax-delinquent properties program. The Region 1 Planning Council were the ones to implement the web-based auction after being hired in 2019.
Short and skinny on the program is, it holds auctions for properties that haven't generated revenue for some time, by in turn selling them to someone else who'll breathe new life into the properties.
Currently, 800 properties remain in the program, with almost all the residential ones being sold according to the executive director of the Planning Council Mike Dunn, Jr.
Toad Hall is front and center an example of why we are doing what we are doing, Not only are we getting these properties back on the tax rolls, but we are allowing a local businessman to expand and be healthy. That's phenomenal and it made us all feel good."
But don't worry Toad Hall fans, they aren't moving that far east. The vacant property that Naruz purchased is immediately east of the current store with the home being in the 1200 block of 17th Street. They hope after renovations to have it up and running as an Airbnb.
Because the home was abandoned, I have to bring it all the way up to Rockford building code, I have to clean it all up. I'm going to renovate the whole thing. You name it: new roof, new plumbing, new electric, new kitchen, bathroom. The whole place is getting renovated."
KEEP LOOKING: See what 50 company logos looked like then and now
KEEP LOOKING: See what 50 company logos looked like then and now
https://thefw.com/see-50-company-logos-then-and-now/