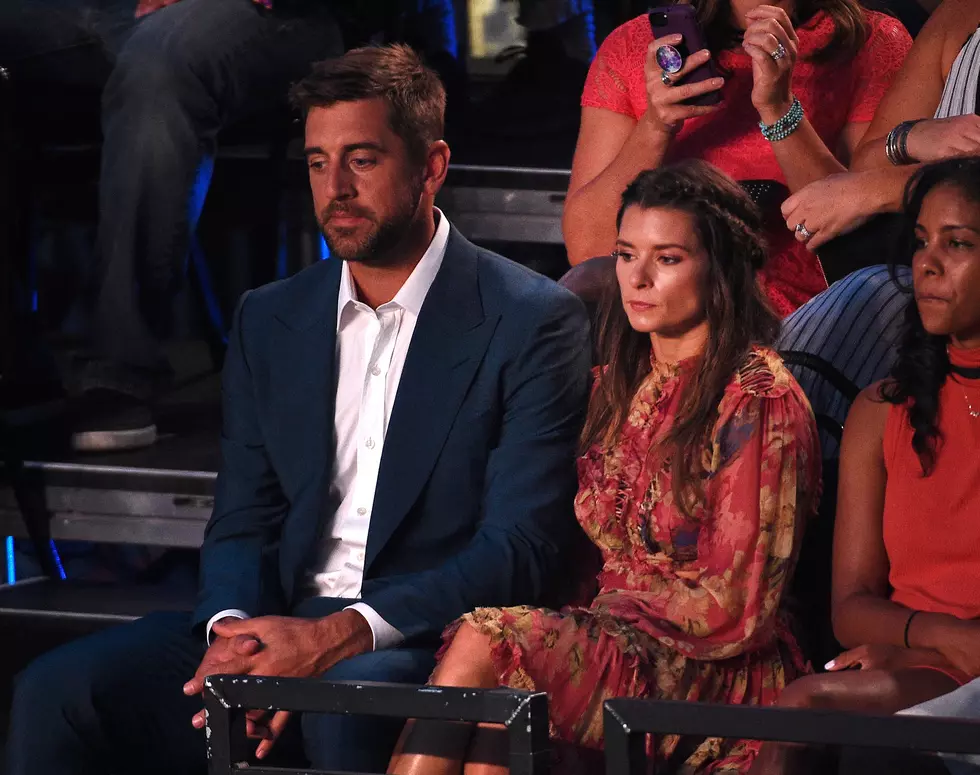 Roscoe Native Danica Patrick Apparently Isn't 'Thinking About' Rodgers' Engagement
Getty Images
Danica Patrick dating Aaron Rodgers was something everyone in the Rockford area could root for.
Patrick is from Roscoe and Rodgers plays for the Green Bay Packers. Together, they were one of the top athlete couples on the planet.
However, Rodgers has a history of dating famous women, so while we were definitely on board, there were some (including myself) that thought the couple wouldn't last.
Suddenly, Rodgers and Patrick had called it quits. Neither addressed the breakup publicly. There were some thinly-veiled comments from both, but nothing to explain how it went down.
Time passed, then suddenly news broke; Rodgers was apparently dating actress Shailene Woodley. Just as fast word regarding Woodley and Rodgers had coupled up, the Packers QB either let it slip or just decided to go for it and while accepting the NFL MVP award announced to the world that he was engaged. Say what?
Woodley confirmed the engagement to Rodgers last night during an appearance on The Tonight Show Starring Jimmy Fallon saying "Yes, we are engaged, but for us, it's not new news, you know? So it's kind of funny. Everybody is freaking out over it and we're like 'Yeah, we've been engaged for a while.'"
Lost in the flurry of activity was Rodgers' ex-girlfriend, Danica Patrick. Again, Patrick hasn't said anything publicly about the engagement but a source close to Danica did.
She has grieved about it, but Danica is a tremendously tough woman, and dealing with Aaron is not a part of her future, so she has decided to avoid thinking about him. She is letting the past be the past.
Good for her. It must be tough for Danica to see a former boyfriend engaged but it seems like she's moved on with her life.
Enter your number to get our free mobile app
.
TACKLE THESE: Check Out the Best Uniforms In Each NFL Team's History
Sweet Lenny is the brand manager of 97ZOK, Q98.5, and Operations Manager for Townsquare Media Rockford. Catch him afternoons 3 to 7 on 97ZOK. Follow him on Twitter, Instagram, and like his page on Facebook.