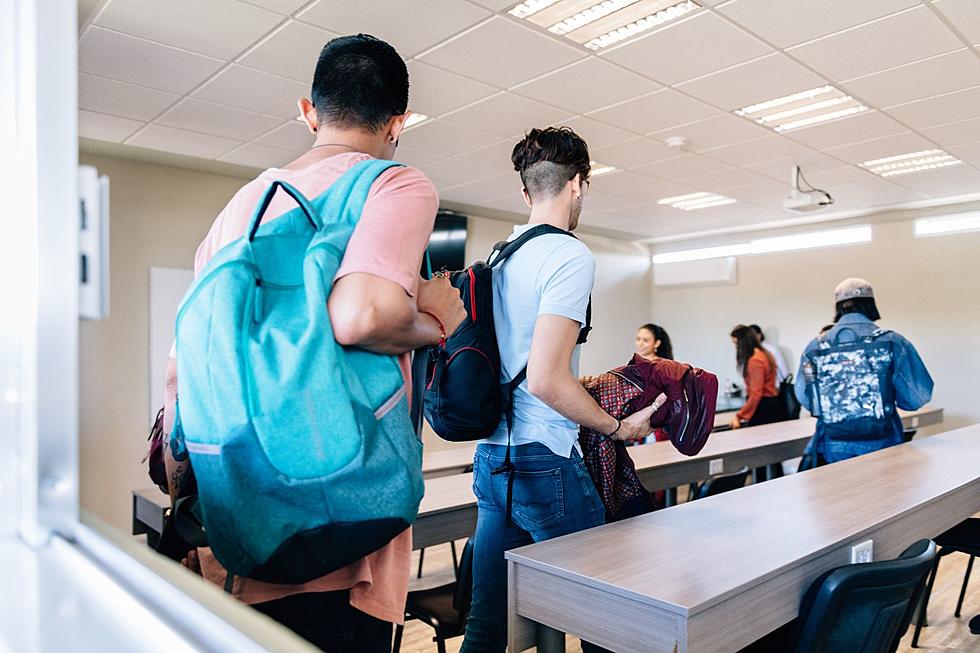 The Punishment For Skipping Class In Illinois Doesn't Make Sense
Canva
After working as a Paraprofessional directly inside of an Illinois high school, it made me realize one of the punishments students can receive just doesn't make sense to me.
This is strictly just my opinion, but remember when you were in school and and there was always that one kid who couldn't stop getting in trouble?
It was either they'd get sent to detention or they skipped class so much they would get suspended for a few days.
Read More: Illinois Parents, Watch Out For These Back To School Scams 
I started wondering how it made sense AT ALL to suspend a student for missing class frequently, but that just means they would have to miss even more class?
First off, I didn't know at least 11 states have banned the "practice, and six more prohibit out-of-school suspensions to some extent for attendance violations." [principalcenter]
It's crazy that majority of states would be totally okay with students being suspended and missing hours of learning over missing school.
This feels... counterproductive, right?
Related: Inside of This Abandoned Illinois School May Give You Nightmares
Working as a Paraprofessional, I realized many students don't have a choice whether they can make it to school on time, or at all.  Their home lives might not be the greatest.
Now, what behaviors do I think should have suspension as an option?
Honestly, if a behavior would put students' safety in jeopardy, that seems like the only time I'd care to suspend a student.
As much as we know how underpaid educators are in the world, school is a learning environment and giving students the time of day to sit down, discuss their frustrations, etc. would only benefit them.
Suspending them to not have to deal with them for a few days is wild to me.  I don't know, suspension just seems odd in some cases.  Thoughts?
42 Terrifying Photos Inside the Former Rock River Elementary School in Rockford, Illinois
INSIDE A 100-YEAR-OLD ABANDONED PEORIA SCHOOL