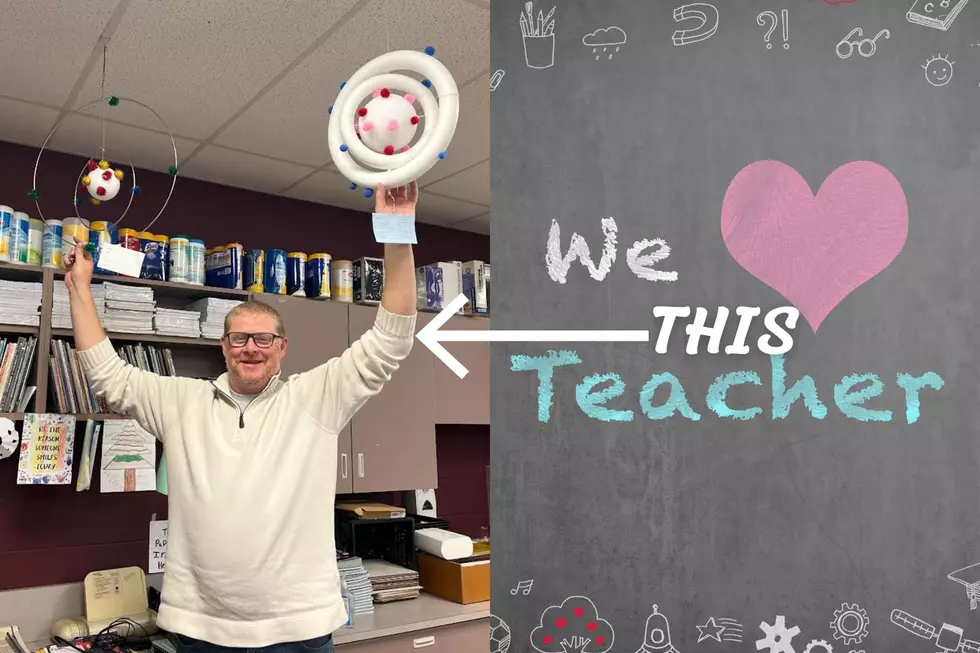 Illinois Teacher's Beautiful Reply to Recognition for Going Above and Beyond
Canva
Illinois Teacher's Beautiful Reply to Being Recognized for Going Above and Beyond
Hopes and Dreams We Have for Our Children
I think it's safe to assume that all parents hope the soul at the front of our children's classroom is one that inspires them to become, above everything else, good human beings—people who put goodness into the world.
I can confirm there is such a soul in an elementary classroom in Belvidere, Illinois.
Congratulations to Ron Anderson from Lincoln Elementary School in Belvidere, he is,
97ZOK's Teacher of the Week
Ron was nominated by, Tiffany Panico, the mother of two kids in his classroom. Their family went through a tragedy recently and they were all incredibly grateful for Mr. Anderson.
My daughter's fifth-grade teacher has gone above and beyond for her and her twin brother last school year. We lost our home last semester and Mr. Anderson helped out with our kids making sure that if they needed anything that they were taken care of. If they needed help with homework or schoolwork he took the time to help. He always checked in with me and my hubby weekly to make sure we were doing ok. This was a very rough time for us and Mr. Anderson made it so much better for our kids that they always had big smiles on their faces when they saw Mr. Anderson every day at school.
We always make a surprise call to the teachers to tell them the good news. What was most gratifying to me while on the phone with Ron was how he responded to being acknowledged for "going above and beyond."
[...] that's just what you do [...]
To Ron, those are the things you just do. Helping others is just part of being a human being, it's not going above and beyond.
As Teacher of the Week, Ron was surprised with a cake from Nothing Bundt Cakes and money to spend at WM Day Spa.
Click HERE to nominate your favorite for 97ZOK's Teacher of the Week.
10 of the Best Road Trips to Take When You Need to Escape Illinois This Winter