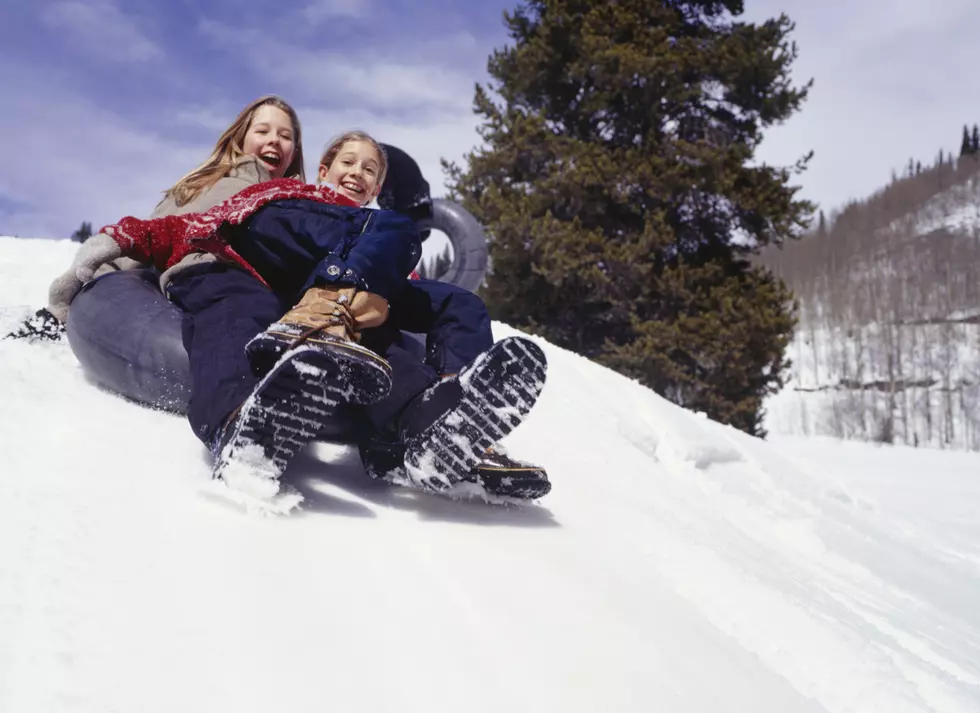 'The Country's Best Snow Tubing Park' Is Two Hours From Rockford
Getty Stock / ThinkStock
It's a firm reminder we're in the middle of winter in Illinois despite the spring-like temperatures we've been receiving recently.
What happens when the snow stops falling? Well, you could go skiing or better yet, (and slightly less dangerous?) you can go tubing.
For us in Rockford, in order to get to the "best snow tubing park in America," it will only take us a few hours.
Located in Andalusia, Illinois, near the Quad Cities, Snowstar Winter Park is "the region's only snow tubing hill that features 11 groomed lanes, a warming hut, portable bathroom" and more.
If you're looking for a less intensive form of outdoor winter entertainment, you'll want to grab an inner tube. Anyone who is age three or older can sit on one of these inflatable donuts and slide down a snowy hill.
It costs only $25 a person to get in, and that's for all day. For hourly rates and when Snowstar Winter Park is open check out their website.
It sounds like the perfect day trip, as long as it stops snowing.
Enter your number to get our mobile branded app