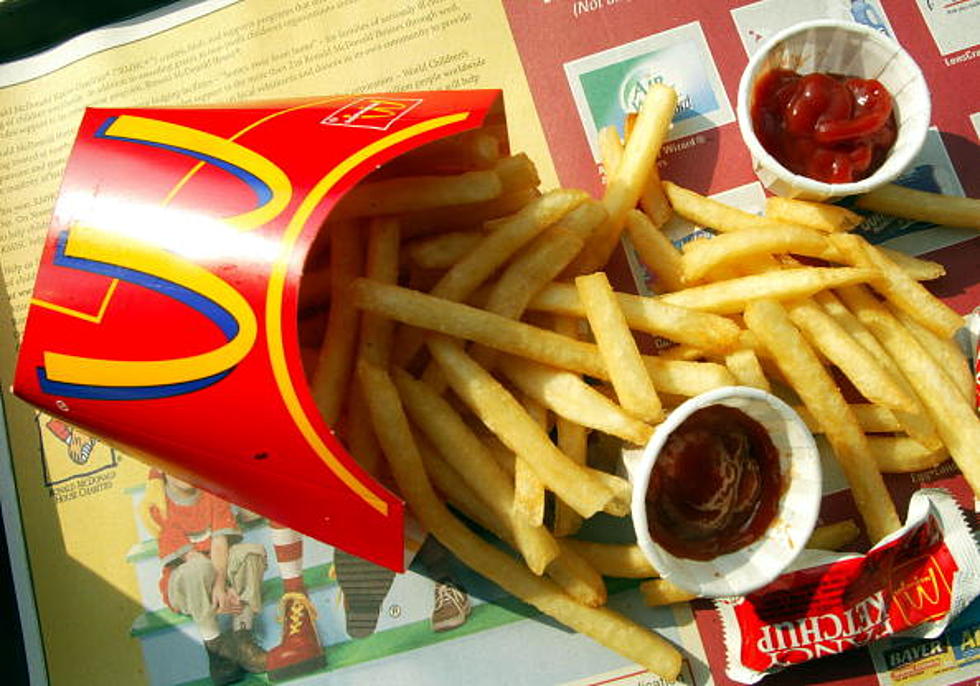 This Just In: You Can Score Free Fries At McDonald's Every Week of 2018
Getty Images
There's nothing better than free food, and when that food is fries, we're all in.
While we think the 97ZOK app is the most important one to have on your phone, you probably also want to download the McDonald's app.
Ironically I was just reading and writing about how McDonald's is currently nowhere near the top of America's Favorite Fast Food list, so perhaps that's why they're bringing us crazy amazing deals on their app.
Yep, completely free fries every week for the rest of the year.
According to Cosmopolitan, McDonald's is celebrating 'fry-day' on Fridays with a free medium fries for everyone with a $1 purchase. Ok, so not like TOTALLY free, but you can grab a coffee or a coke and get those fries with a smile and a really low bill.
I like fries. I like free stuff, and I have room on my phone for the McDee's app, so I'm in.