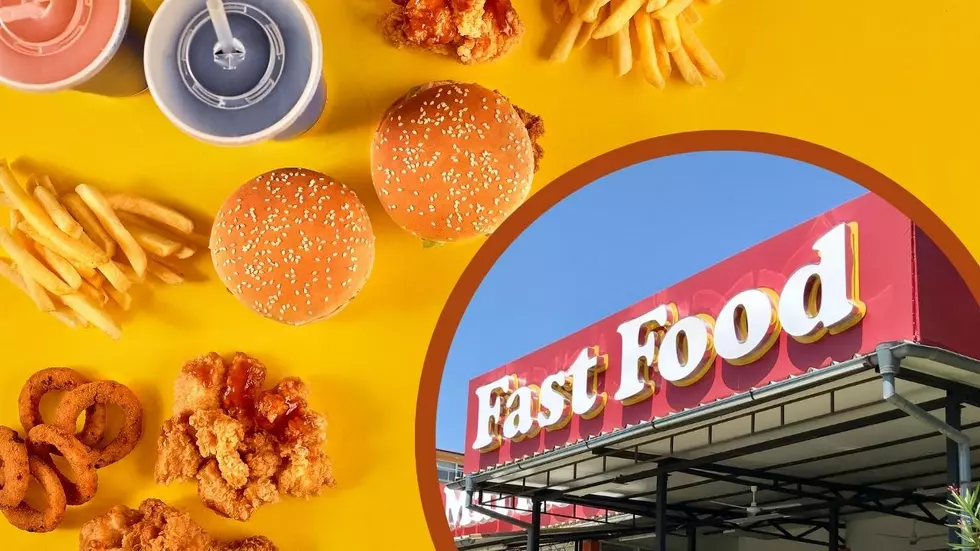 Did You Know This Is The Fastest Growing Fast Food Chain In Illinois?
Canva
According to Thrillist, Illinois has found its fastest growing fast food chain.
As an adult, I tend to eat from more locally owned restaurants.  If I really had to pick a fast food chain to eat at, I'd have to say Culver's.  Their ButterBurgers are TO DIE FOR.  If you haven't tried Culver's, pick it up on your lunch break AND for dinner.  You will not regret it!
If you had to ask every person who lives in Illinois what their favorite fast food chain is, I bet you they'd say McDonald's, Chick-Fil-A, or Wendy's.  They're known in like every city and can be found at every corner you turn haha.
CHECKERS
After going through this list of every state in America, this is definitely surprising to me.  It's obviously none of the above that I mentioned, but it is pretty dang delicious.
"Checkers nearly doubled in size with 90% growth from 10 to 19 locations. In fact, the brand actually has 27 restaurants operating across Illinois, with 20 located in the greater Chicago area alone." - 1851franchise
I had Checkers for the first time a few weeks ago and wasn't disappointed!  There isn't a Checkers in my city of Rockford, but less than an hour away there's one in Elgin, Illinois!  That's where I got my first taste of their fry-seasoned chicken tenders, spicy chicken sandwich, and big ol' cup of Minute Maid lemonade.  YUM!
Though I might not be the healthiest person on Earth, I do try to eat at "healthier" fast food joints to trick myself into feeling better about what I'm consuming.
After writing this, I think a cheat day is much deserved...
So, where do you like to go for fast food?  Think about it, you're in a hurry and need to get some food in your belly fast.  Where ya stoppin' at?
You Cannot Visit Illinois Without Trying These 5 Iconic Foods
Welcome to Illinois. While you're here, we're going to make sure you eat well. Not just delicious food, but the most important foods our state offers.
20 Unofficial Food Rules People of Illinois Agree On
One of these food rules was broken recently on The Steve Shannon Show. It was a big one. We quickly realized it is one of many 'unofficial' rules.