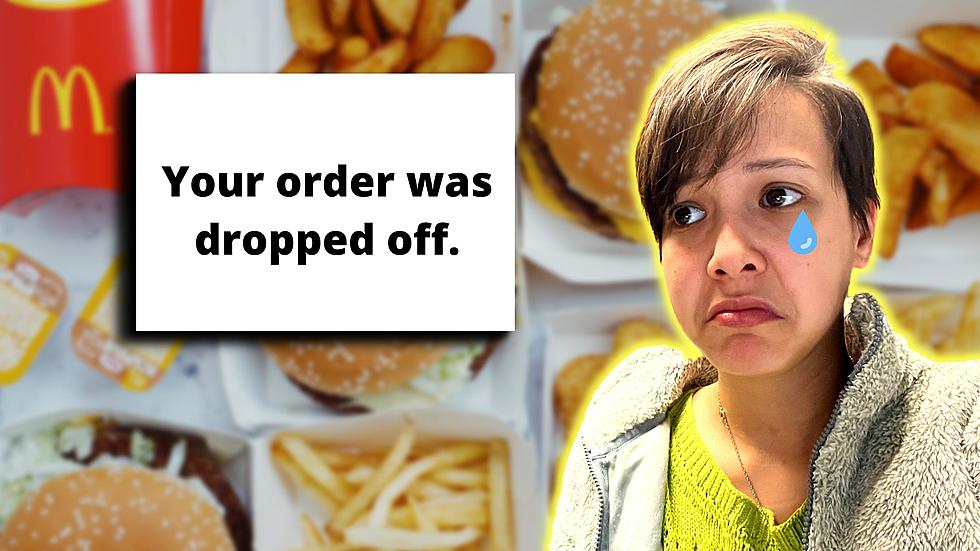 WHAT? Doordasher Steals Illinois Woman's Fast Food Order At Her House
Photo by Emily Sotakoun
You caught me.  A Doordasher stole my McDonald's order in front of my house and I searched my entire neighborhood for the food.
If you've ever ordered food through DoorDash, you know you can watch where your Dasher (delivery driver) is once they accept your order; when they're headed to the restaurant and headed to your house.  Well, that's when things got weird for me.
I was in my pajamas getting ready to watch a movie and patiently waiting for my 40 chicken McNuggets, two large sprites, and a 13 tote of chocolate chip cookies.  Okay, it sounds like a lot, I know.  I hadn't eaten all day and wanted something fast and filling.
It's about an hour later and I realize the DoorDasher hadn't left the McDonald's parking lot yet.  Like anybody, I thought the food just wasn't ready yet since I had a much larger order than most people.  So, I waited.
After 2 hours of waiting, I call DoorDash Support to cancel my order and they said the Dasher was already on their way... which was weird because they still hadn't moved from the parking lot.  At this point, I suspected my Dasher ate all of my food!
Ten minutes later, I hear a car pull up in front of my house.  Naturally, I peeked out my front window to see if it was my Dasher.  HALLELUJAH, my Dasher had arrived.
I finally get a notification to my phone with a picture where my food was dropped off.
Well, it definitely wasn't at my doorstep that's for SURE.  Would you like to see the photo my DoorDasher sent me? Here you go:
Your phone isn't glitching, I was actually sent a photo of nothing.  So what do I do? Go outside to hunt down my order.  I went to 4 of my neighbors' houses and NOTHING!
This is how I felt after realizing my food wasn't going to magically appear:
Luckily, there is a happy ending!  DoorDash refunded me for the entire meal and I ended up driving to McDonald's and ordering the food myself.  I guess it saved me way more time and money.  To the Dasher who stole my food, I really hope you enjoyed my meal.  Maybe you really needed it, so I'll let it slide this time.
If you're a Dasher and reading this, thank you for Dashing at all hours of the day and delivering food to the hungriest people in town. You're truly appreciated!
10 Questionable Objects People in Rockford Have Found in Their Food
Here are ten objects Rockford-area residents say they found in their food.
50 Most Popular Chain Restaurants in America
YouGov investigated the most popular dining brands in the country, and Stacker compiled the list to give readers context on the findings. Read on to look through America's vast and divergent variety of restaurants—maybe you'll even find a favorite or two.