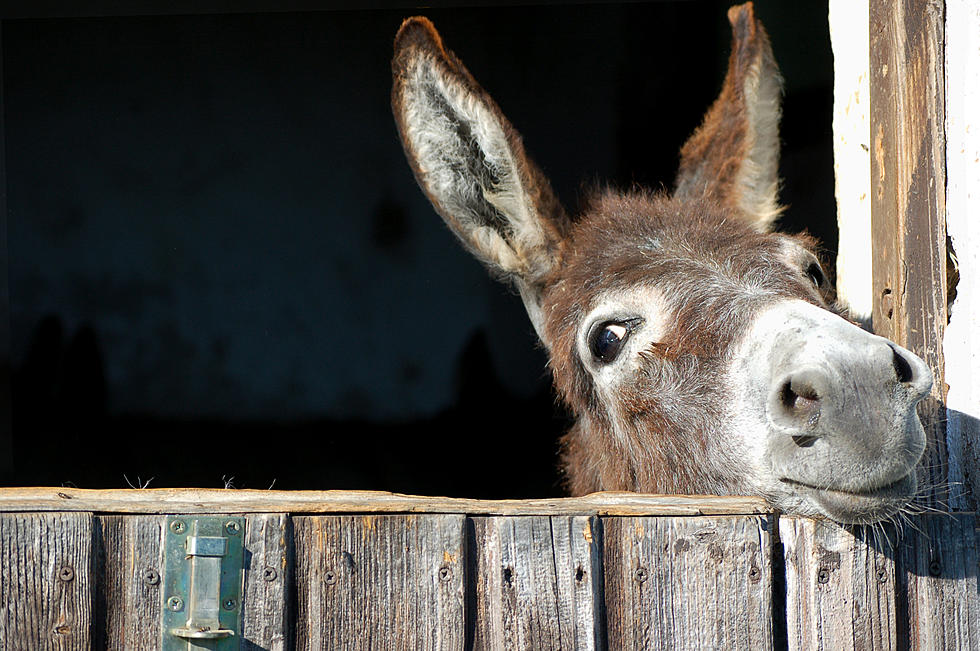 VIDEO: Check Out a Donkey Holding up Traffic on I-90
Getty Images/iStockphoto
It's days like these I wish I had gone into law enforcement. I have so much respect for Police officers and I could never do what they do. However, there are certain days where I'm jealous of their job. Today is one of those days.
A Cook County Sheriffs Officer had an interesting traffic stop this week. She wasn't dealing with your average highway jack a**. She was dealing with an actual Donkey. Check out the officers body cam footage.
Can you imagine driving along the highway and seeing that? Fox details -
The donkey, named Dusty, escaped a trailer just before noon. He was purchased that day to be part of a petting zoo. The donkey was reunited with its owner shortly after being found by the officer.
Dusty did not suffer any injuries. Never a dull day being an Illinois officer I guess!