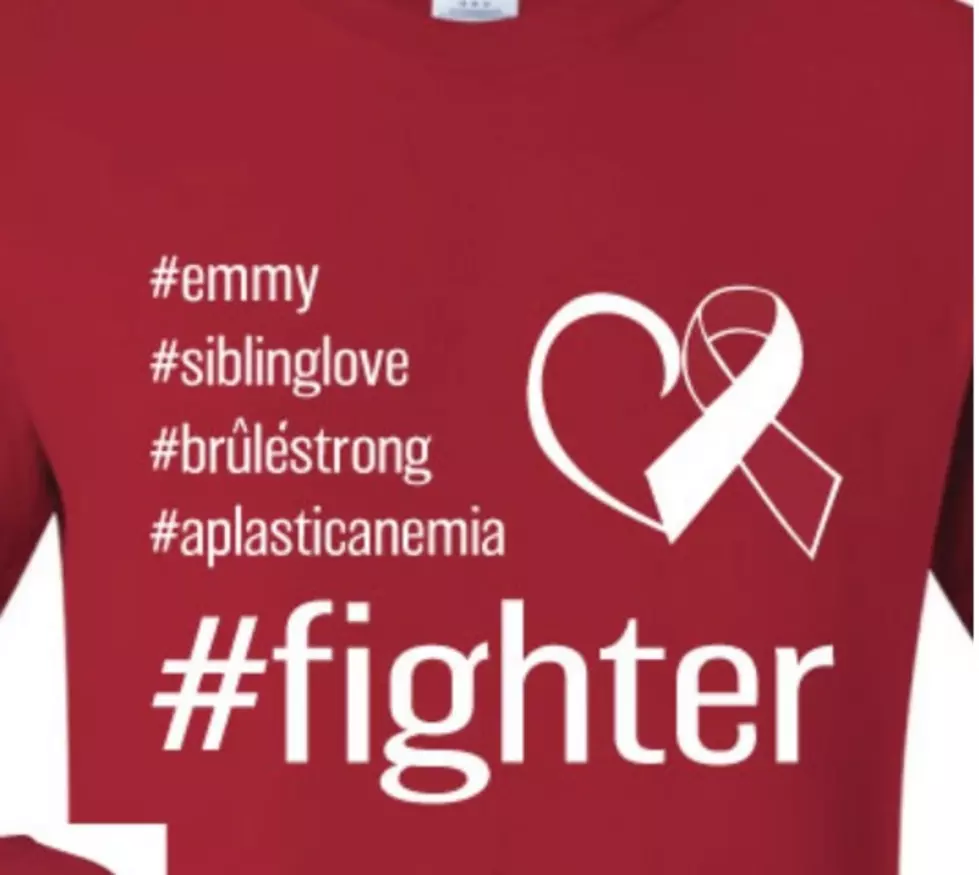 Winnebago Tee Shop Raising Money For Child With Rare Blood Disease
T-Top Shop
Here's a great Rockford area thing you can spend your money on and show your support at the same time.
Coming out of Winnebago, the T-Top Shop "provides customers with quality screen printed apparel and accessories in a timely manner" according to their website.
They'll print your logo on pretty much anything and the T-Top Shop also uses fabrics from tons of different manufacturers.
So while most of their business for tees and such are for other Rockford area businesses and schools in town, they're selling a tee for a good cause.
10-year-old Emmy Brûlé from Winnebago is suffering from a rare blood disorder and the T-Top Shop is stepping up to help Brûlé's family pay the bills.
MyStateline.com says "The store owner says that over 920 shirts have been sold for $10 each, but they hope to sell one thousand shirts in order to give the Brûlé family a check for $10,000 to help with medical bills."
The T-Top Shop stops taking orders on this fundraising tee at 3:30 p.m. today.
Who knows, maybe if we can generate enough demand, the T-Top Shop will sell the shirt for a little longer.
Enter your number to get our free mobile app
5094 Severson Road, Rockford's Most Expensive Home For Sale