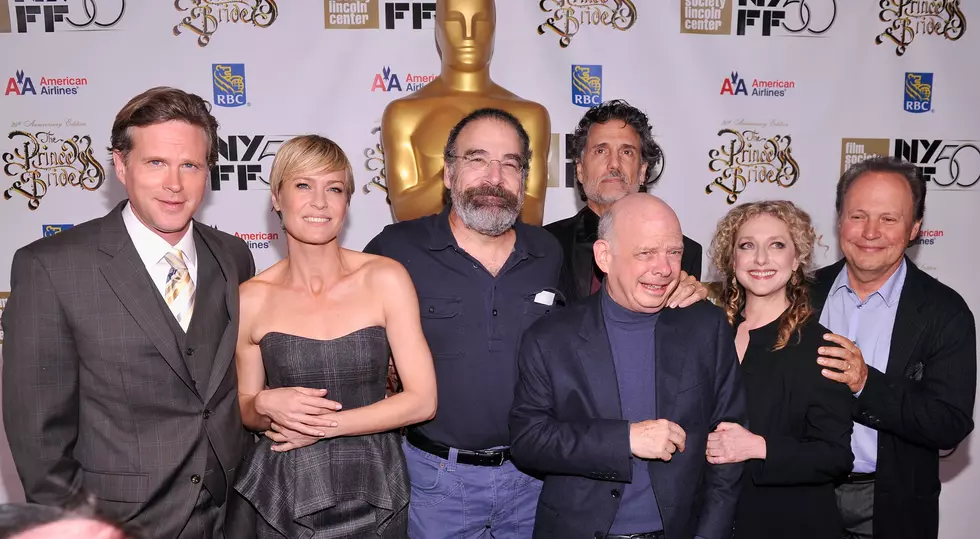 Cast of 'The Princess Bride' Reuniting for WI Democratic Fundraiser
Getty Images
Stars Cary Elwes, Robin Wright, Chris Sarandon, Mandy Patinkin, Wallace Shawn, Carol Kane, director Rob Reiner and special guest, are all a part of the event.
Everything about this reunion looks like fun for all fans of the 1987 classic. All looks great, expect for one thing.
Attending this event will not put you in the same room with Westley and the Princess, at least not literally.
On September 13th, the cast of The Princess Bride will be doing a virtual table read of the movie to raise money for the Democratic Party of Wisconsin.
The entire event will be a livestream that begins at 6 p.m. CST. You can RSVP at Act Blue to watch it. Cost to 'attend' the event is a donation. At present, according to event organizers, the average donation is $27.
"Anything you donate will be used to ensure that Trump loses Wisconsin, and thereby the White House." (ActBlue.com)
KEEP READING: Check out these totally awesome '80s toys