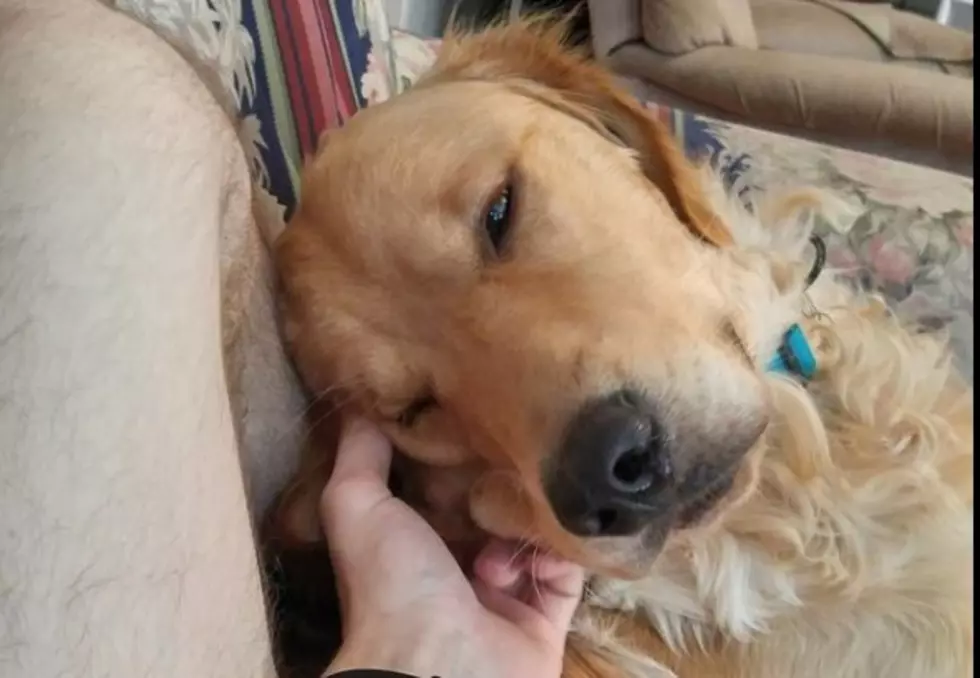 Wisconsin Man's Dog Goes Missing After Rollover Accident Near the Dells
Teri Miller Johnson via Facebook
As I prepare to head back to Minnesota this weekend to help my son move into his fraternity house, I'm starting to put together a list of all the things I simply can't forget. We're bring up his bed, desk, and some other things that he needs, along with our dogs. I'm sure to forget something.
Normally I wouldn't bring my dogs on a trip like this, but my boyfriend Jason is coming along to help with the move and we don't like leaving the dogs behind.
It makes for a stressful drive at times but we love having them in the car with us; watching their bug eyes and flying tongues blow in the breeze as they stick their head out the window just brings a smile to our faces.
I imagine that's what might have been taking place right before Blaze Gottschalk was involved in a rollover accident just north of the Dells on August 15th. He's ok, but his dog has been missing ever since and his mom is asking for our help to find his golden retriever, Kevin, who jumped out of the car and ran.
There's no telling which direction Kevin may have went, but please keep your eyes pealed for this sweet dog. To survive an accident like that and lose your best friend in the process has to be heartbreaking.