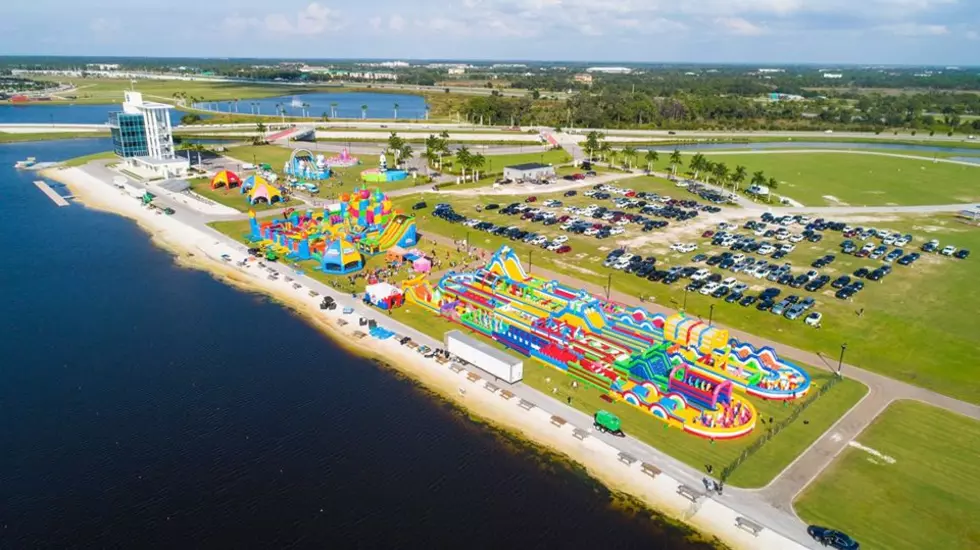 World's Largest Bounce House Will Be 90 Minutes From Rockford
The Big Bounce America via Facebook
When most people think of a bounce house, they tend to consider the kind you can rent from a party store for a kid's birthday party. Kids love it and as the day goes on, a few parents might find their way in for a few jumps and laughs. Those bounce houses have nothing on this!
Certified the "World's Largest Bounce House" by the Guinness Book of World Records, Big Bounce America is coming to Wisconsin State Fair Park in Milwaukee at the beginning of May. May 2-3 & 8-10 to be exact. At over 13,000 square feet, this bounce house has something for everyone! Slides, ball pits, basketball hoops, bubbles, climbing towers, and an on site DJ are just some of the activities inside this behemoth. There's even an obstacle course that boasts being America's biggest inflatable course at 900' in length.
Tickets vary in price depending on age between $17 - $35 and will be more the day of the event at the box office. Usually better to buy online to guarantee a spot since they sell out quickly. The nice thing is there are designated times for different age groups to enjoy the inflatables. You don't have to worry about a small child being run over by a teenager. There are "Toddler Sessions" for kids 3 and under, "Junior Sessions" for kids 7 and under, "Bigger Kids Sessions" for kids 15 and under, and "Adult Sessions" for those 16 and older. You can purchase your tickets in advance HERE.