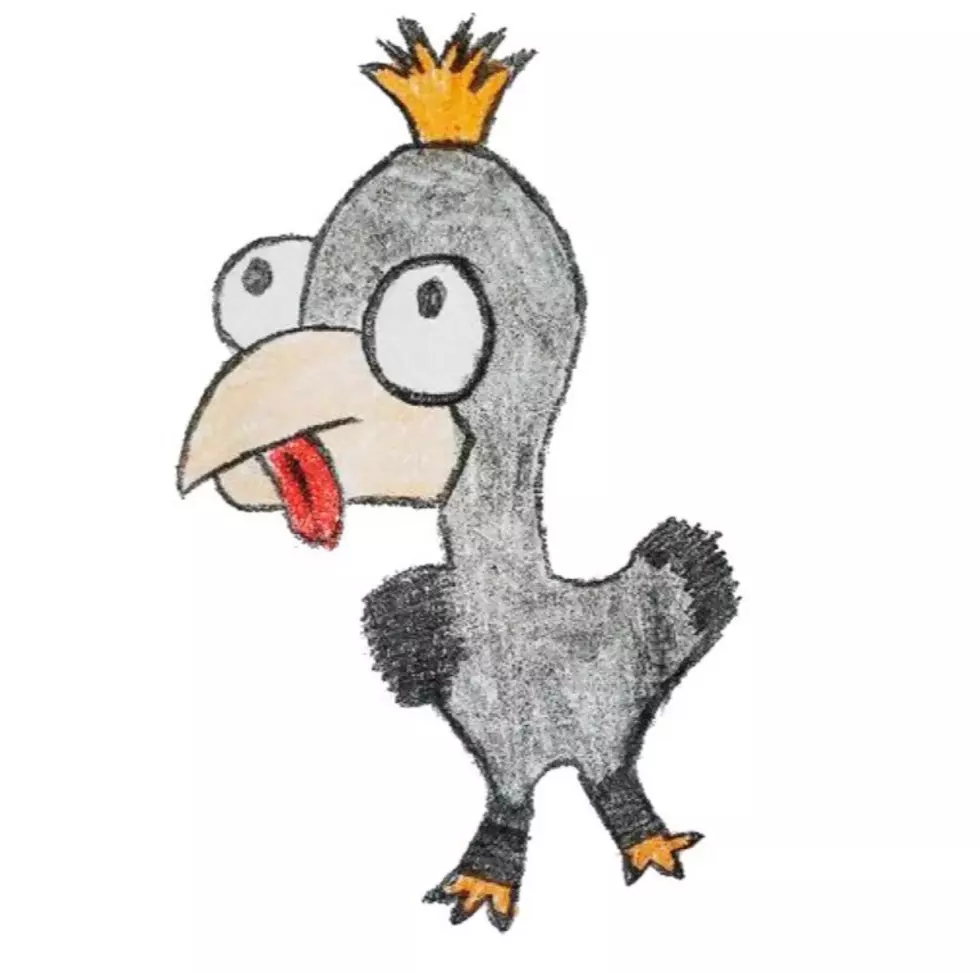 11-Year-Old Illinois Kid Wins IKEA Soft Toy Drawing Competition
IKEA
Now the kid's drawing will get turned into a toy that will be sold at IKEA.
Not a bad day's work when you think about it.
Nick, a 5th-grade student from Collinsville, about 4 hours from Rockford, drew a dodo bird and was one of 66,000 submissions enrolled in the IKEA Soft Toy Drawing Competition according to KEYT in St. Louis.
IKEA asked why Nick he decided to draw a dodo bird:
I wanted to draw him so I could show him to my parents. I made him goofy looking and I wanted to draw something that was sort of prehistoric. So then I ended up drawing a goofy Dodo Bird with his tongue sticking out because he's a Dodo and they're not very smart.
KYET:
'To know that his drawing is gonna become a created product that's sold globally is just unreal,' said Nick's mom.
KSDK says Nick's drawing of the dodo bird was the only drawing from a US resident that was picked to be turned into a toy.
Nick's dodo bird toy will go on sale as part of the 2021 SAGOSKATT collection available this Fall at IKEA.
The closest IKEA location to Rockford is in Schaumburg, at 1800 E McConnor Parkway.
The 100 Best Places to Live in the Midwest
Enter your number to get our free mobile app
.
Sweet Lenny is the brand manager of 97ZOK, Q98.5, and Operations Manager for Townsquare Media Rockford. Catch him afternoons 3 to 7 on 97ZOK. Follow him on Twitter, Instagram, and like his page on Facebook.