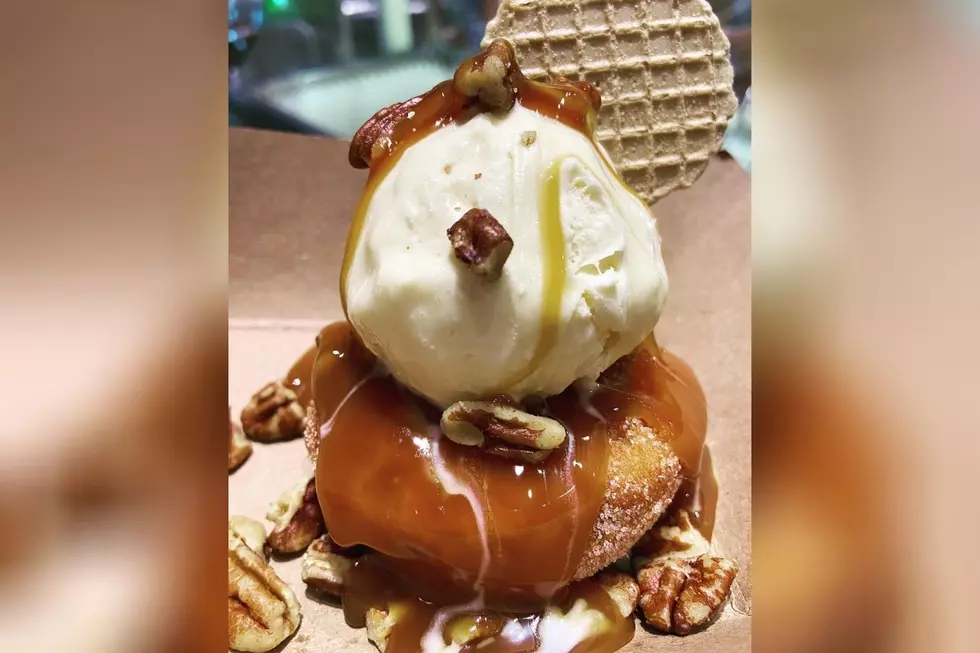 815 Ice Cream Shop Serving Cider Donut Sundaes for One Day Only
Cattle & Cream via Facebook
There are people on this earth who just know how to make incredibly delicious snacks, the crew at Cherry Valley's Cattle & Cream are those people.
Until I moved to Rockford, Illinois in 1995, I'd never had an apple cider donut. In my opinion, they are the best tasting donuts made. And, if that cider donut is warm, I get so overjoyed, I can hardly stand it. I don't treat myself to things like donuts and ice cream very often, so this is going to be one very special event.
On Saturday, October 3rd, Cattle & Cream at 105 N. Cherry St. in Cherry Valley, IL will be serving Cider Donut Sundaes. You get to pick the ice cream flavor and toppings an d the donuts come straight Cherry Valley's Valley Orchard.
The sundaes are only $5 and will be available from 11 a.m. to 9 p.m. or while supplies last.
Just looking at the creation in the Facebook post below, if someone asked me what I'd want for a last meal, that would be it.
See ya Saturday, Cattle and Cream, for a couple of these sundaes.
If you didn't know, Cattle & Cream is not just an ice cream shop, it's a butcher shop and grocery store as well. And, before I forget, they're also having a big rib cookout on Saturday, October 3, from 11 a.m. to 4 p.m.. $10 a slab, 5 slab limit. Visit their Facebook page for all the details.
ALSO SEE: 30 Most Decade-Defining Memes