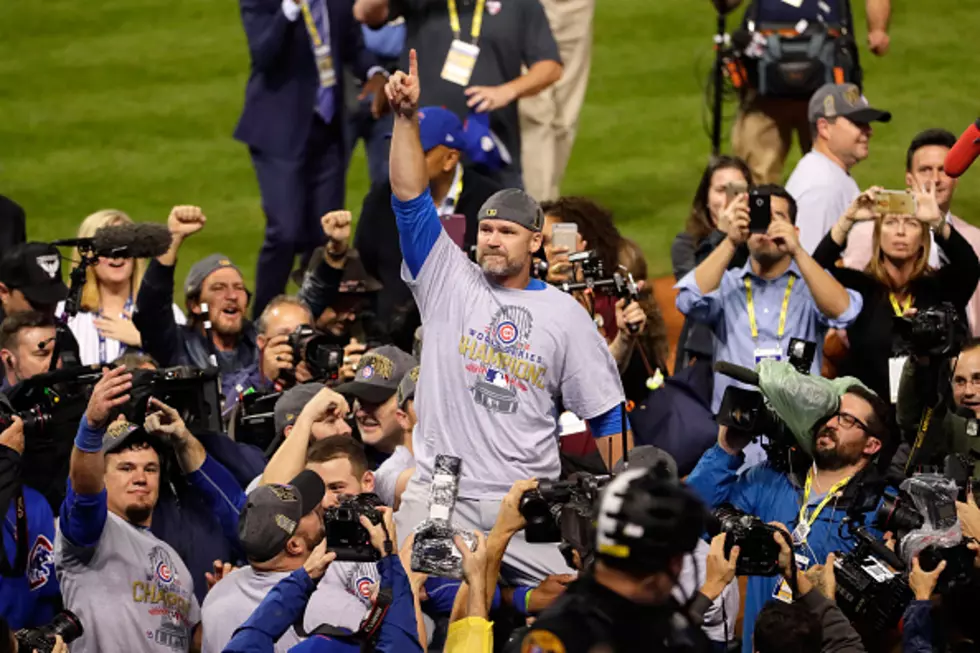 A Movie About the Cubs' World Series Victory is Coming to the Big Screen
Jamie Squire. Getty Images
Take me out to the movies, take me out with the crowd; buy me some popcorn and M&Ms, I don't care if I ever....does anyone know of any words that rhyme with M&Ms? Whatever, it doesn't matter.
All that matters is that not only is the Chicago Sports Network premiering a movie about the Cubs, but their historic World Series win is getting the Hollywood treatment that it deserves; that's according to Bleacher Nation who shared this Tweet from the Hollywood Reporter.
The Hollywood Reporter says the movie will be based off of David Ross' book, Teammate: My Journey in Baseball and a World Series for the Ages.
So far, the film has writers and producers, all we need now is a cast and a release date. We can hardly wait.
Let's discuss. Who do you think should play Ross, Rizzo and the rest of the crew?
If you can't think of any, Sports Illustrated put together a dream cast that I think it perfection.
---
Bonus Video
Catch Mandy James on "The Steve Shannon Show with Mandy James" on 97 ZOK from 5:30 a.m. to 10 a.m. Follow her on Twitter, Instagram and Facebook.