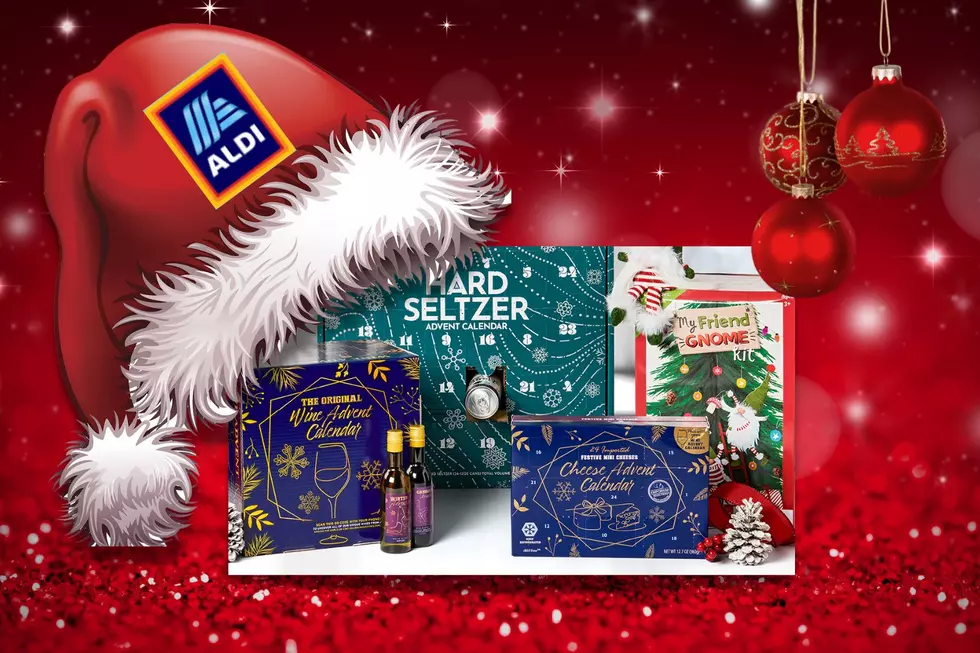 Illinois ALDI Fans, 3 New Must Have Advent Calendars Coming This Year
ALDI USA via Facebook, Getty Images, Canva
We have some really good leaked details about the new advent calendars coming for 2023. Three new calendars are part of the dozens that will be available.
Hours, and in some cases, days before these ALDI Advent calendars drop, the lines begin to form. They sell out fast. Here's the stuff you should know this year.
One ALDI Advent Calendar Release Date Fact You May Not Have Known
Perhaps like me, today is the first time you're hearing that the advent calendar release date is an actual holiday. Well, not a holiday that involves gifts and a family gathering. The ALDI Advent calendar release date falls on National Holiday Calendar Day. How convenient, right?
When do we celebrate National Holiday Calendar Day?
If you know the answer to that question, then you also have the advent calendar release date, the first Wednesday in November.
ALDI Advent Calendar Release Date is Wednesday, November 2nd
Once stores open on that day, it's a dash inside to grab your favorites. According to thekitchn.com, there are more than 40 different calendars coming for this year.
The O.G. wine and cheese calendars are back (these were the first two Aldi ever launched way back in 2018), along with other fan favorites, like beer, hard seltzer, and the My Friend Gnome Kit. I also spotted several cartoon- and movie-themed calendars, plus ones with crafts, coffee, and chocolates. There are even calendars for your furry friends.

 
The Emporium Selection Cheese Advent Calendar
The Hard Seltzer Advent Calendar
The Merry Moments My Friend Gnome Kit
The fan-favorite, Wine Advent Calendar
3 New Aldi Advent Calendars Coming for 2023
TheKitchn.com also got some early details on the new advent calendars:
Moser Roth 8 Nights of Hanukkah
Bay Island Hot Sauce Advent Calendar
Huntington Home Candle Advent Calendar
Click the link above to see photos of the new calendars.
Galena, Illinois: One of America's Very Best Christmas Towns
Wouldn't you know it, the most magical time of year also happens to be when this old-fashioned town looks its best.
LOOK: See what Christmas was like the year you were born