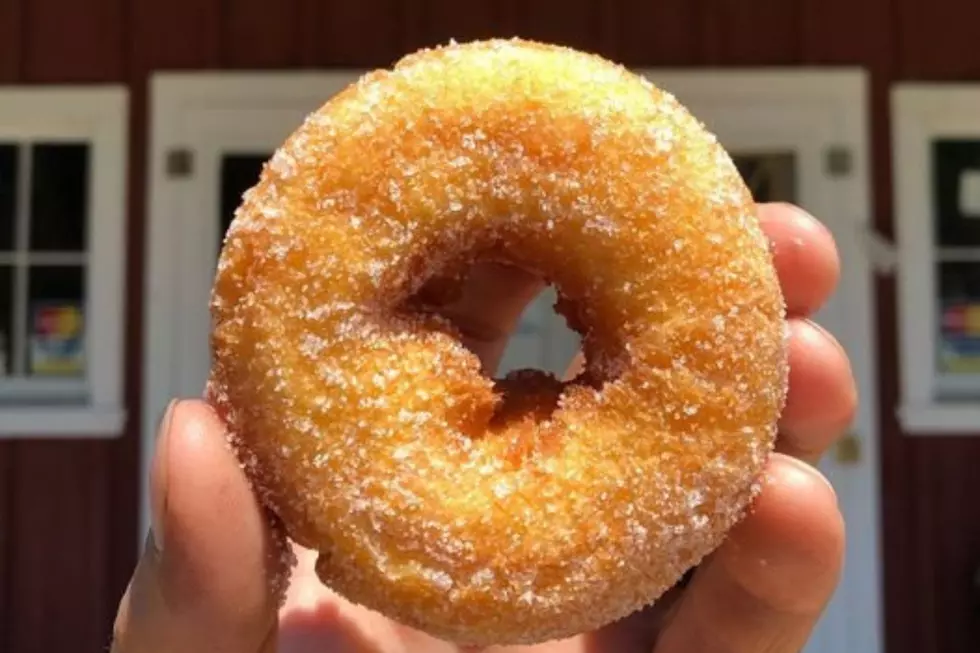 Illinois Apple Orchard Has Job Opportunities for Cider Donut Lovers
Curran's Orchard Facebook
Here's an opportunity to pick up a little extra money and get the best cider donut hookup at the same time. Do you love all things fall?
The Perfect Fall Day
The season of fall will be here soon. Comfortable days, cool nights, wind in the trees sending blowing beautifully colored leaves around. Flannel shirts, sweaters, pumpkin spice coffee drinks, some apple cider, and warm cider donuts.
Maybe it's a corn maze that makes your perfect fall day. A ride on some ponies. Capturing the perfect fall family photo before you let your kids fill the air with the sound of them playing and laughing. In my family, it doesn't truly feel like fall until this trip is made
Just a perfect fall day spent at an apple orchard.
If the orchard environment gives you good feelings, maybe working at an orchard is the job you've been looking for. Somebody who knows all the best fall foods, drinks, and snacks would be perfect for this opportunity from one of the area's oldest apple orchards.
Curran's Orchard
The first day for Curran's fall season is August 20 and they, like many businesses, are looking for qualified employees, and they have openings in several areas, from the retail shop to making the cider and donuts, to working the cash register, according to wifr.com.
If you'd love to apply for any of the available positions at Curran's, stop by the orchard at 6385 Kilburn Avenue in Rockford between 10 a.m. and 4 p.m. on Mondays, Wednesdays, and Saturdays for an application, or call 815-963-7848. Be sure to follow Curran's Orchard on Facebook.
5 of the Most Amazing Apple Cider Donut Trips in Illinois
Fall seems to be the season most of us think we'll start exercising to lose the summer excess, but hold on, not so fast. You have to get a sack of donuts first.