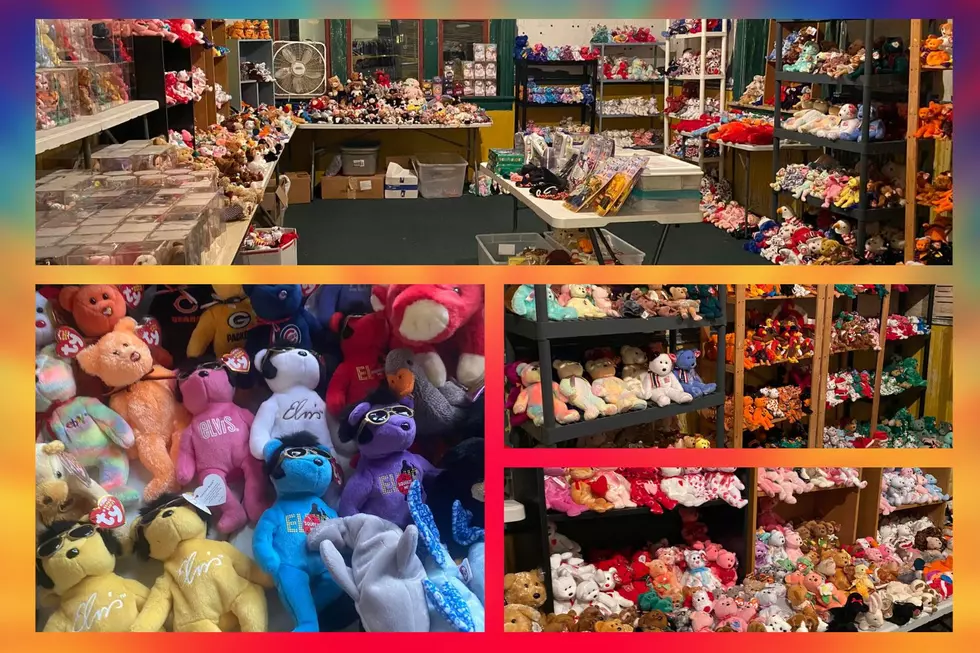 Huge Collection of Beanie Babies in Rockford Estate Sale Two Days Only
Jolly Estate Sales Facebook/Canva
This soon-to-be-for-sale collection of Beanie Babies is the most extensive collection of anything this estate sale company has ever seen.
Rockford Beanie Baby Collection in the Thousands
I didn't think I would ever see something like this, but you never know what someone is collecting (or hoarding) inside their home. To some, this number of Beanie Babies owned by one person might seem way beyond typical fan numbers. This number seems like more than any store's entire inventory when these little bean-filled toys were the most popular thing on the planet.
The Most Valuable Beanie Baby
The last time I saw what this particular beanie baby was worth, it was almost $100,000. That was in 2015 and the story said that the Princess Diana Beanie Baby is the most valuable.
I don't know if the Princess Diana beanie baby is in this collection, but it seems to me that if there ever was a collection that might include it, this would e the one.
Big Rockford Beanie Baby Estate Sale
Jolly Estate Sales is handling the estate sale that includes these little 90s phenomenons and the sale is THIS FRIDAY AND SATURDAY ONLY - September 2nd and 3rd. The hours of the sale are 9 a.m. to 8 p.m. Friday, and 9 a.m. to 2 p.m. on Saturday.
"Holy cow," were Kelly Kakert's first words once she laid eyes on the entire collection. As the owner of Jolly Estate Sales, she's seen many collections, but she said she's never seen this many of anything in one spot before, according to MyStateline.com.
The Jolly Estate Sales team spent more than half of an entire day going through the collection and getting ready for this estate sale. Because of the size of this sale and the crowd expected, the sale will be held inside the Historic Pioneer building at 123 South Madison in Rockford, Illinois.
Your best resource for information right now is the Facebook post below.
BMO Harris Bank Center Photos